Power banks are gradually becoming one of the most popular accessories for modern gadget lovers. This device allows you to conveniently charge it whenever the battery level is low. Here are some of the best Anker's power banks you can use to charge your android smartphone, laptop, Nintendo Switch, or even your iPhone.
About Power Bank
The power bank is small and compact, making it easy to carry, and has enough power to repeatedly charge your device. A power bank is basically a regular battery with a few extra features, it works like any other rechargeable battery. The first store's energy up to its maximum capacity and then releases it when connected to another device that needs recharging.
Power banks come in a variety of shapes and sizes to suit different budgets and power needs. The most popular in shape is cylindrical or rectangular, similar to a smartphone or playing cards. There are portable chargers that are used for almost all devices. Most people buy a power bank for use on their Tablets, Smartphones, Laptops, and Nintendo Switch.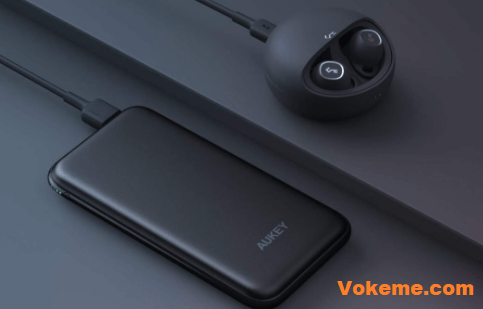 However, some portable chargers can also be used for devices such as drones, mini-refrigerators, or CPAP machines. In general, the larger the battery, the greater the capacity and quantity of the port. Another factor to consider is how fast the power bank can charge your phone.
Now with everything in mind, we've put together some of your favorite Anker power banks that you can buy right now. None of them can go wrong, so choose the one that suits your budget and needs. You may also like new phones coming out in 2021, choose the best one for your need.
Here is the list 5 Best Anker's Power Banks 2021
The best portable power bank ensures that wherever you are, you won't be left without charging. With so many power banks available, we decided to put together a list of Anker's best power banks in 2021. These power banks have been tested, reviewed, and certified as the best power bank available on the market today. So, what you decide to choose from this list is definitely the best power bank choice.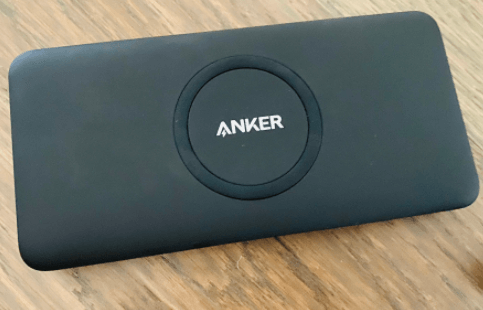 1. Anker PowerCore II 10,000mAh power bank
Fast Charging Compatible for Samsung Galaxy and iPhone
The Anker PowerCore II 10,000 spare battery may be the most convenient choice on this list, with at least two full charges for your phone.
With a thickness of 209g and 1.5cm, you have the option of carrying 10,000mAh of extra power for all gadgets without feeling the burden. It also comes with Anker's fast charging technology, so you won't be connected for a long time.
Like the numerous power banks on this list, it doesn't come with a cable attached, so you have to take your own everywhere.
Anker PowerCore 2 10,000mAh power bank Reviewed by 7,255 people and got 4.7 Ratings out of 5.
Anker PowerCore II 10,000mAh
2. Anker PowerCore 20100
Best Compatible for Galaxy S8, iPhones, and IPads
Anker PowerCore 20,100 Power Bank on our list is a big one and is one of the most traded items around. As we all know, Anker is known for its excellent power banks. And their 20100 model has two USB ports that allow you to simultaneously charge your device via two USB ports, so you can spend long weekends without a power socket.
It offers a whopping 4.8 amps, so you can charge your phone with the phone's fastest charging speed and capacity. There are 4 LED indicators to indicate the battery of the auxiliary battery with surge protection to keep your device safe.
Anker PowerCore 20,100 Reviewed by 43,556 people and got 4.7 Ratings out of 5.
3. Anker PowerCore + 26800PD with 30W Power Delivery Charger
Best Compatible for Samsung Galaxy S10 Plus, Galaxy S10, IPhones, and IPads
Anker's all-out PowerCore + 26800 PD adds a USB-C port to the list, allowing you to charge your laptop as well as your phone and tablet thanks to its 26,800mAh of power. This is a huge benefit for Macbook, Surface, and Chromebook users.
Among the capacity, charging time, charging capabilities, USB-C, and the wide range of devices that can be charged, the Anker Powercore + 26800 PD is well worth the price. Yes, it is large and bulky. Anker's PowerCore + 26800 is one the best power banks on this list it's budget friendly.
Anker PowerCore + 26800PD Reviewed by 2,741 people and got 4.6 Ratings out of 5.
PowerCore + 26800PD with 30W
4. Anker PowerCore+ Mini, 3350mAh
Best Compatible for Google nexus 7, iPhones, Lg g2, and Samsung galaxy s6.
If you are looking for a small and low emergency power bank, this may be the option for you. This lipstick-style charger is extremely portable and delivers 3350mAh of power. It's enough to fully charge most phones and get a significant 70-80% charge on a large battery device.
It's so small that it can be charged in just 3 hours. It has an LED to know the state of charge and has surge and short circuit protection. So your device is safe. An enclosed travel pouch is also provided. So you can safely put the PowerCore+ in your bag without worrying about damage.
Anker PowerCore+ Mini Reviewed by 21,671 people and got 4.3 Ratings out of 5.
Anker PowerCore+ Mini, 3350mAh power bank
5. Anker PowerCore 5,000mAh
Best Compatible for iPhones
The Anker PowerCore 5000 was an excellent portable charger at the time of its launch. But in 2019, it's too big and heavy and has a small battery capacity for its weight and size. Instead, if you're looking for a compact and lightweight portable charger, we recommend the superior Anker PowerCore + 26800PD, which is lighter, smaller, better designed, and has more battery capacity than the PowerCore 5000.
Anker PowerCore 5000 Reviewed by 24,466 people and got 4.6 Ratings out of 5.
Best FAQ About Anker Power Bank
How many times can the device be charged with the Power Bank?
This depends on the capacity of the device and the auxiliary battery / portable charger. Power banks are measured in capacity, which is rated in milliampere hours (mAh). In general, the higher the mAh rating of a power bank or portable charger, the more power is required to charge the device.
As a rule of thumb, it's a good idea to check the mAh rating of the device you're charging and buy a second battery of the same rating (preferably higher). The iPhone 6, for example, has a battery rated at 1810mAh. This best Anker PowerCore Power bank has a mAh capacity of 5,000mAh. This way, you can safely charge your phone to 100% battery.
However, that is not an exact science, and there are factors to consider, such as the efficiency class of the auxiliary battery and the condition of the battery of the device being charged.
Concluding-Best Anker's Power Banks 2021
Finally, We have reached the end of the Anker's best Power Banks that people currently have on the market in 2021. Looking down at your phone and panicking seeing the battery slip to 5% is often a matter of the past if you choose to invest in a power bank.
We'll leave you some final recommendations, place high importance on it, and prioritize safety after choosing the best Anker power bank, do as much research as possible, and permanently buy the safest spare battery possible.