The most modern Longines HydroConquest watch models are available in two case sizes 41 and 43 mm in four dial colors Blue, Sunray Grey, Black, and Matte Green, with a choice of stainless steel bracelet or rubber strap, all priced under $1000.
A powerful diver watch with water resistance to 300 meters, the Longines HydroConquest has adapted to the latest trends in watchmaking. Models in this family from 2018 now come with polished ceramic bezels and display other design tweaks that helped a lot to improve their rugged look.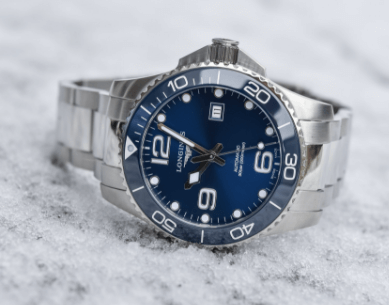 Before we go into the Longines HydroConquest review section let's find out some basic answers about the Longines HydroConquest watch.
Is Longines a good watch brand?
According to Quora, Longines is a Swiss luxury watch brand headquartered in Saint-Emier, Switzerland. The brand has developed a strong relationship with transforming the sports industry, creating watches that are ideal for those interested in diving, hiking, auto racing, horse racing, and tennis.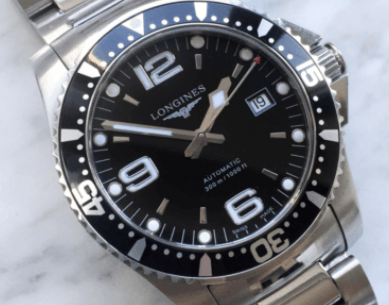 The brand is one of the most popular Swiss diving watch manufacturers in the world and is still considered a wise investment for anyone looking to purchase these luxurious watches.
Longines HydroConquest Review 2022
The Longines HydroConquest dive watch is a work of art in itself. It features a stainless steel case with a diameter of 41 mm. This allows them to remain water-resistant up to 300 meters.
So, it is a durable item that is comfortable to wear. It gives the wearer a very solid feel. The durability you can see and feel with this watch will give divers the confidence they need to take this watch into deep water without worry.
Case-Longines HydroConquest
In a rugged 43mm case, the HydroConquest feels snug on the wrist. But this isn't the cumbersome hockey puck of the watch, and you can tell that Longines' designers have gone through an ergonomic process. The fact that it's 'short' 12mm thick, with the legs bent and the bracelet sliding off the case means that the watch is flush with your wrist.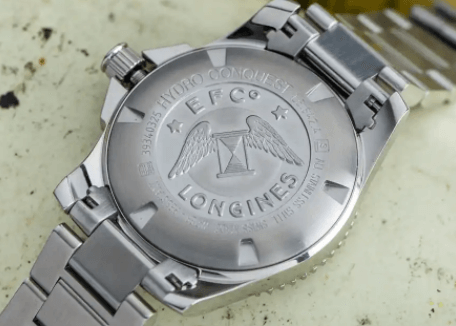 A distinctive feature of the HydroConquest is the protective structure built around the crown. Two angled crown guards protrude from the right side of the case to protect the crown. The crown is also large and equipped with ridges for better grip. Most cases have a matte brushed finish, making them perfect for tool watches where you don't want the surface to be scratched or exposed to a glossy finish.
However, certain areas, such as the crown, the notch in the bezel, and the inner links of the bracelet, are polished to add a bit of contrast. The steel bracelet is equipped with a double folding buckle and an integrated diving extension.
Longines HydroConquest Dial
The trendy blue dial has a sunray finish with pleasant reflections. But before we look at the dial, let's take a look at the obstacles in the date window. HydroConquest did a great job with this feature without beheading any numbers in the process.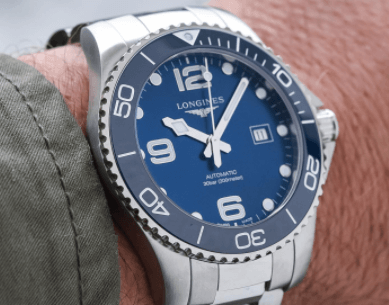 Large Arabic numerals at the 12 o'clock, 6 o'clock, and 9 o'clock positions are characteristic of this watch and contribute to its individuality. The Arabic numeral position at 3 o'clock has been replaced with a date window, but the dial does not lose its symmetry. By keeping the lumed dots at 3 and 9, the dial is balanced.
You can see that a lot of thought has been put into this dial. Because if you look again, you can see that there are no lumed dots at the 12 or 6 o'clock positions. This omission means that the dial is not cluttered and cramped and maintains optimal readability.
Longines HydroConquest Movement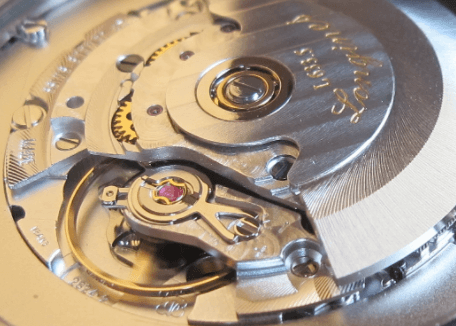 Inside the HydroConquest is the L888.2 caliber (also known as the ETA A31.L01), first released in 2017. This exclusive automatic caliber operates at a slightly lower frequency of 25,200 vph with an extended power reserve of 65 hours. The case back is closed and the center is embossed with the brand's winged hourglass logo.
FAQ about Longines HydroConquest watch
Is Longines watches good in 2022?
Yes, they make high-quality Swiss-made mechanical watches and quartz watches. Although they are one of the most popular watch manufacturers, they are affordable compared to many other brands. They are still backed by a two-year warranty, which is close to the average warranty in the luxury watch industry.
Is the Longines Hydroconquest worth it?
Built to be reliable and sturdy. It has a sturdy case back and is water-resistant to 300m/1000ft. It also has a very easy-to-read dial and needle filled. For a budget of under $1,000, this is a very reliable watch and worth it.
Are Longines watches made in Switzerland?
Yes, it is manufactured in Saint-Emier, Switzerland, and fits the legal definition of the term Swiss Made. This means that the caliber/mechanical movement was assembled in Switzerland, the final inspection took place in Switzerland and at least 60% of the manufacturing cost was made domestically.
Are Longines watches waterproof?
No watch is 100% waterproof. The FTC has called on watchmakers to stop using the term because it is misleading to mean that all watches are waterproof and therefore impervious to moisture. So we have adopted the term waterproof instead. The difference means that there are limits to the water-resistance a watch can experience.
What movement does Longines use?
They usually use ETA movements or Ebosch movements based on ETA bases or other prefabricated modular calibers. ETA is owned by the Swatch Group, the same conglomerate that owns Longines. That's what vertical integration is all about.
Why are Longines watches are so expensive?
Compared to most luxury watch brands, their watches are very competitively priced. Perhaps one of the most affordable luxury watch brands. Watches are expensive for those who are used to spending a little money on watches.
How to wind Longines Hydroconquest?
The natural movement of the wrist automatically winds the Longines watch with a power reserve of tens of hours. You only need to wind the watch/chronograph manually if it has not been worn for more than a day.
If you have a collection of Longines watches and can't wear the watches at least once a day you should consider buying watch winders to maintain the accuracy.
Final Words
Longines' HydroConquest watch line features watches that are remarkable masterpieces of today's innovative watchmaking. The fully automatic movement behaves like a Rolex, a testament to the quality of the Longines brand. This type of comparison makes it easy to see why so many watch enthusiasts are so impressed with this line of watches.
Overall, the quality of the HydroConquest dive watch is still one of the best you can buy and that means a lot considering that this watch has been around for over 10 years. Although other brands have developed highly advanced watch models over the past decade, HydroConquest continues to hold its place and remains popular among luxury watch enthusiasts.
If you are interested in investing in high-quality Swiss watches, the Longines brand is a good place to start your search. You can be confident that you are buying a wristwatch that will stand the test of time and skill. And given that this watch is about one-sixth the price of a Rolex, the Longines HydroConquest is a smart choice for watch collectors on a budget.