Gaming phones are generally the best in every aspect of a phone. Because smartphones these days come with a good budget and are equipped with powerful hardware, high-resolution, enhancements designed, large screens, and great battery life.
However, not all smartphones are suitable for gaming, especially the low-budget category. That's why in this article, we want to help you find the best value-for-money gaming phone that will give you an enjoyable gaming experience.
You don't need to buy a premium smartphone to play the game. Many manufacturers have launched a range of devices that offer a lot of performance at an affordable price.
This has forced even big companies like Samsung and Apple to launch powerful budget-friendly smartphones.
So, if you're looking for the "best budget gaming phone", make sure the phone has a powerful chipset with good RAM that can run the best Android games or the best iPhone games or popular games like PUBG mobile, League of Legends, Asphalt series, Call of Duty Mobile, and others smoothly and run fast.
You should also have a superior display with enough space to show the game, along with space for your finger, and a good battery to keep your gaming experience for as long as possible.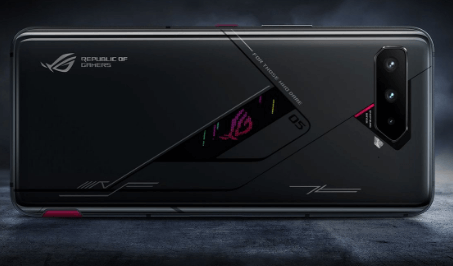 With the sheer volume of phones flooding the market every day, it can be difficult to decide which is the best gaming phone on the budget.
That's why we take the time to review, test, and present the best budget gaming smartphones of 2022. You can easily buy these phones in the USA, UK, Canada, Australia, and all over the world.
List of the best budget gaming Phones for 2022:
1. Realme XT
The Realme XT is the best choice among budget gaming phones that come with features like 8GB RAM, 128GB internal storage options, a large 6.4-inch AMOLED screen, 64MP quad camera on the back, 16MP front camera, and Snapdragon 712 chipset.
The phone has the best features like fast charging, even when gaming. The Snapdragon 712 chipset is an amazing standard for running the latest games without heating up easily and without lag.
Play the latest games on the highest graphics settings and the game will look great. The Realme XT performs well graphically in games.
Models sold in the US come with 128GB of onboard storage with the option to add an SD card via the provided slot. 8GB RAM is great for multitasking and ensures the fast loading of games.
The battery also appreciated this device. The 4000mAh battery allowed me to play games, and listen to music non-stop for about 15 hours. When the device is not actively being used, the standby time seems to be good as the battery hardly drains even if left all day long.
The phone includes a 3.5mm audio jack for easy use. The phone runs Color OS, a skin for Android 10 that has tons of unwanted apps that can be removed but interfere with the software experience without affecting performance too much.
Overall, the Realme XT is one of the best options for gamers with a decent processor, beautiful screen, and large memory for a price tag of around $300.
2. Xiaomi Redmi Note 9 Pro
The Xiaomi Redmi Note 9 Pro comes with the Snapdragon 720G chipset, which comes in a combination of two Kryo 465 Gold cores and six Kryo 465 Silver cores. In terms of graphics, the device comes with an Adreno 618 GPU.
The Note 9 Pro also comes with 6GB of RAM, 128GB of internal storage, a 6.67-inch FHD+ DotDisplay, and memory expansion options up to 512GB.
In the gaming screen tests, the display performed smoothly even in the most demanding games. Every part of the screen was very effective and the response was as sharp as possible, so clicking wasn't a problem.
The Note 9 Pro also comes with a 5020mAh battery, which has proven to be one of the great features of this phone for gamers. The phone worked for about up to 16 hours with long and heavy use.
With Note 9 Pro you can play games like PUBG Mobile and Asphalt or stream Netflix shows, music without worrying about the battery. The 18W charger takes about 50 to 60 minutes to charge from 0% to 100%.
The 64GB storage of the base model will prove to be the wrong choice for gaming, considering that it is paired with 4GB of RAM. The 128GB model will be the best choice for most gamers, and it is still optimally positioned in terms of price/performance.
The standard 3.5mm headphone jack is a great addition for gamers who want to use their audio accessories without a dongle or while charging. As for the software, MIUI 11, it doesn't affect game performance, but it's not the best considering a large amount of pre-installed bloatware.
The Redmi Note 9 Pro is one of the best value smartphones available for gaming in 2022 on a budget for performance, battery capacity, and good build quality. The only downside to this phone is the poor software.
3. OnePlus 7 Pro
If you're looking for something cheaper than others, the OnePlus 7 Pro is your best bet. The OnePlus 7 Pro offers the latest performance with Qualcomm's Snapdragon 855 chipset and a choice of up to 12GB of RAM.
This allows games to load quickly and run smoothly, and the OnePlus 7 Pro is the company's first phone to feature a QHD display, providing exceptional pixel density for sharp graphics. In addition to the crisp resolution, it has a huge screen that offers 6.67 inches without the camera or notch taking up space.
Further enhancing the gaming experience is the display's 90Hz refresh rate, which makes gaming and daily use much smoother.
Finally, it has a large 4,000mAh battery that will keep you running for long hours of play, all of which make it the best gaming phone ever.
4. Xiaomi Mi 9T
The Xiaomi Mi 9T is a great and versatile smartphone that is one of the best options for budget gaming. With the Snapdragon 730 built-in, games like Fortnite run smoothly at high settings and are on par with last year's Snapdragon 855, making it an excellent choice for games in this price range.
The gorgeous AMOLED panel provides a vivid viewing experience, but the 60Hz refresh rate doesn't provide the smoothness of the 90 or 120Hz screens found in modern flagships. A motorized selfie camera lets you use a full-screen smartphone with no cutouts and no notch blocking your view.
The 4,000 mAh battery is a decent capacity for heavy use such as gaming and will make your day of everyday use comfortable. If you need fast charging, the included 18W charger can charge the battery very quickly.
The phone doesn't come with an expandable SD card slot as newer games tend to take up, so consider upgrading to 128GB for an extra $50 lots of storage space. Both models come with 6GB of RAM, which is enough for multitasking and other activities.
Including a headphone jack is a feature that many smartphones don't have today. You can connect your favorite audio accessories without Bluetooth or dongle for a cheaper and better listening experience.
At the budget price point, the Mi 9T is an excellent all-around gaming option with a full-screen build, fast processor, and good build quality. If you are familiar with the Xiaomi environment and need a gaming smartphone that offers more than performance, we recommend this smartphone.
5. Samsung Galaxy Note 20
At its original price when it first launched, the Samsung Galaxy Note 20 was barely on the list. But it wasn't because it wasn't worth much. Instead, it's too expensive to be considered a "budget" gaming phone.
Now that the price has come down, you're looking for the exact specs that the best gaming phone of this round has to offer, but in a more stylish and pleasant package, the Samsung Galaxy Note 20 is a no-brainer purchase.
The former flagship device, the Samsung Galaxy Note 20, calls for thorough and thorough premium quality. From a beautiful body finish to a great camera to a more glamorous look, this convenient gaming phone is on your bucket list.
It also comes with an intelligent battery design with super-fast charging capability. More hours of play with this gaming phone. Multitasking is also possible thanks to the ultra-fast processor. Transform your gaming experience with fewer disruptions!
6. Samsung Galaxy S10e
The Galaxy S10e is a toned-down version of last year's Galaxy S10 series. It's been a year and the smartphone still holds up its performance, especially gaming, compared to the rest of this list.
The Snapdragon 855 is a powerful SoC and still one of the highest performing processors in a smartphone, and should play the latest mobile gaming titles with relative ease. The international variant of the smartphone features the Exynos 9820, which is not as efficient or powerful as the Snapdragon variant and should be avoided if possible.
Although the 5.8-inch AMOLED panel doesn't feature higher resolution or higher refresh rates, it still provides a vivid viewing experience.
6GB of RAM in the lower-end variant should be adequate for most users, but given that the software is memory-intensive, it may be insufficient in the long run.
UFS 2.1 storage doesn't load apps and games as fast as current flagships, but it's worth the smartphone's savings. An expandable SD card slot for extra storage is a bonus if you tend to use a little extra space.
The 3,100mAh battery is sufficient for a day's use of your smartphone, running regular tasks, and for heavy-duty sessions like gaming. 15W fast charging and support for wireless charging allow you to charge your battery in a fraction of the time, but competitors have better options. The inclusion of a headphone jack is a welcome sign for gamers who prefer lag-free audio over wired headsets.
One UI 2 running Android 10 is better than ever, but by now you've probably used up a year of software upgrades. Android 10 skins have a lot of features and there is even an app store where you can download games like Fortnite that aren't available on the Play Store.
The S10e is a viable option for those looking for a budget premium gaming smartphone that's powerful enough to play the latest games, yet has great design, screen, and build quality. Of course, you won't enjoy the faster refresh rates of the other options.
7. Xiaomi Redmi Note 8 Pro
The Note 8 Pro is providing an affordable gaming option on a budget. With the Mediatek Helio G90T inside.
The 4500mAh battery that comes with the Note 8 Pro and the Qualcomm Snapdragon 675 chipset are two features that deliver incredible gaming performance. The Redmi Note 8 Pro comes with 6GB of RAM, 128GB of internal storage options, and a large 6.53-inch screen.
This device allows you to expand the internal storage up to 256GB using a microSD card. Another feature we appreciate about this device is the Android 10 OS. This means you will get support for a lot more games than the lower versions of the OS.
And with game-enhancing features like the MediaTek Helio G90T, Mali-G78 GPU, and LiquidCool vapor chamber, they help keep your device warm even when gaming for extended periods. The 12nm Helio G90T also handles gaming well, so I think the Redmi Note 8 Pro is a worthwhile pass in the gaming arena.
If you love taking pictures, this gaming phone will also work best for you. You'll love the rear camera at 64MP (1.9 wide) + 8MP (2.2 ultrawide). Meanwhile, the front camera works perfectly at 20MP and video at 30 frames per second at 2160p!
If you're looking at a budget of around $200 and need a smartphone that can handle demanding gaming titles, then the Redmi Note 8 Pro is highly recommended.
8. Samsung Galaxy A52 5G
Samsung finally officially selling its A-series lineup in the US, the A52 has become one of the most attractive purchases. This isn't just a cheap gaming phone. It comes with impressive features that beat most of its competitors at this price point. It supports 5G networks, even if more expensive smartphones don't support it yet.
In terms of performance, the Snapdragon 750G is a great chipset for gaming. It performs well in most modern games set to high or max graphics. The A52 also comes with either 6GB or 8GB of RAM, which helps with performance. The operating system doesn't slow down and games load much faster than other smartphones running with 4GB of RAM.
The A52 comes with 128GB of internal storage. It can be expanded to a whopping 1TB with a microSD card. You no longer have to worry about whether you have enough space for every game you want to play.
The AMOLED display contributes to a premium gaming experience, especially given the high refresh rate of 120Hz. Animations are much smoother at 120Hz, so the game will feel more immersive.
Battery power is sufficient for reasonable gaming sessions. The A52 has a 4500mAh cell and a 25W charger works great. It's a significant upgrade from the A51 that used to have a 15W charger.
Overall, the A52 is a great choice for gamers looking for a powerful smartphone that doesn't exceed the $500 price tag. It offers plenty of processing power for the latest games, has a long battery life, and has a gorgeous 120Hz display.
9. Huawei P30 Pro
Huawei's P30 Pro is an amazing Android phone from a Chinese manufacturer. An important part of the consideration is what the P30 Pro likes in its great camera framework with three rear cameras incorporating 5X zoom and one with a shocking dull mode.
Anyway, the Huawei P30 Pro has a bounty it can offer gamers too. The Kirin 980 chipset inside is a surprising bounty for the most recent Android transition, and 8GB of RAM can easily run everything, even when swapping back and forth for gaming and various workouts.
With a powerful 4,200mAh battery, your gaming sessions will never be interrupted. An improved warm pipe promotional vapor cooling chamber inside the P30 Pro keeps you cool while gaming, so you can easily keep playing Fortnite, Real Racing, League of Legends, and PUBG.
10. Huawei Honor 8X
The Honor 8X checks all the boxes you need for a gaming smartphone as well as an all-around phone. From its full-screen design to rugged performance, dual cameras, and a metal chassis outside your budget, the value of the Honor 8X can be hard to keep up with.
With the Honor 8X, you get one of the most valuable smartphones on the 2022's market today.
11. Samsung Galaxy A71
Samsung's first competitor, the Galaxy A71, is initially launched for the mid-range gaming segment. The Snapdragon 730 can comfortably handle the latest game titles, and high settings combined with 6GB or 8GB of RAM provide a fast experience.
The vivid 6.7-inch AMOLED display will surprise you with ink-like blacks and vibrant colors that are among the best in this price range. The screen won't go up to a higher refresh rate, so it may not provide the fast experience of a high-end flagship. The hole punch camera cutout follows the trend of Samsung's high-end flagship lineup.
The battery of this phone is surprising considering that the 4,500mAh capacity will easily last all day in typical use cases and especially considering that battery-hungry games will last for quite some time before giving up. The 25W fast charger included in the box also charges the battery pretty quickly.
As for storage, the A71 comes with 128GB for both models. There is also the option of further expansion via the SD card slot. The phone also includes a 3.5mm audio jack for wired earphones and headphones without a dongle.
One UI2 is one of the better Android skins out there. There is still some bloat, but it doesn't affect game performance. It is also suitable for productivity-oriented and multitasking workloads.
The Galaxy A71 is packed with features and is a good choice if you are in the 2022 market for a gaming smartphone. It may feel a bit cheap due to the quality of its plastic build, but at this price, it can be offered. If a stable battery and a good display are essential for gaming, then this smartphone is for you.
12. TCL 10L
The TCL 10L is the manufacturer's debut in the smartphone market under the brand name. Despite this low price tag, the smartphone still offers surprises in areas such as screen and performance that manufacturers usually overlook, making it a viable option for the money.
The processor included in the TCL 10L is the Snapdragon 665, which is capable of running resource-intensive applications such as games but is not of the highest quality with minimal lag and stuttering. 6GB of RAM is also the minimum you can get these days and should be enough to enjoy a smooth experience.
Although the 5.8-inch panel is IPS and doesn't support high refresh rates, it's one of the best screens out there, beating many OLED panels in viewing quality.
UFS 2.1 storage is quite slow compared to today's smartphones, and apps and games can take longer to load, but at such a price tag it should take a corner.
A 3.5mm audio jack is included, which is great for gamers looking to connect audio peripherals for a lag-free experience.
The 4,000mAh battery is great considering its low-power chipset, and it doesn't have the power-hungry components commonly found in other phones on the list, so you can use it all day on a single charge. The 18W fast charger comes in the box and comes standard on most smartphones.
The TCL UI that comes with the phone is a lightweight skin for Android 10, and the custom launcher is the only major difference. The price of the TCL 10L is truly amazing for the value it offers to a budget smartphone, given its integrated SoC and great display. If your budget is in that price range, it's a pretty good buy for gaming.
13. Apple iPhone SE
Apple recently launched the iPhone SE 2020, the newest addition to its lineup, which is a significant upgrade from the last product released in 2016. One of Apple's phones with the lowest price comes with a small 4.7-inch screen with the A13 Bionic, the same chip used in Apple's high-end iPhone 11 family.
This chip outperforms all other smartphones on this list in terms of performance. 3GB of RAM should handle multitasking and gaming well, given the various optimizations Apple has put in place. The iPhone SE easily handles the latest game titles to deliver great gameplay, but the display can significantly disrupt the experience.
The battery at only 1,821 mAh is disappointing, but considering its small form factor it makes sense. Unfortunately for gaming this turns out to be insufficient due to its powerful internal power draw but should last a day with light use. 18W fast charging cuts the battery in half in just 30 minutes, and wireless charging is great for this price.
The iPhone SE is also very light and weighs only 148 grams, making it a compact package in a small form factor. The phone runs iOS 13 with no specific features for gaming, which is very intuitive and minimal, and integration with the Apple ecosystem is also a bonus.
iPhone SE 2020 aims to provide a premium iPhone experience on a budget. If the main purpose of this device is gaming, the small screen and battery could be a potential deal-breaker. However, if you need to buy an iPhone to enter the Apple ecosystem, it will be your only choice for a gaming smartphone that fits your bill in 2022.
14. One Plus 6T
The OnePlus 6T is one of the last truly flagship killer phones released by OnePlus in the US market, and although it was released in 2018, it still holds the edge over other phones on this list in terms of gaming performance. After seeing a significant price drop, the 6T most certainly offers the best value for a mid-range gaming phone.
Given that the Snapdragon 845 inside is the flagship processor at the time of launch, it can still compete with the current processors we see at this price point. The gameplay will be smooth with current titles like PUBG Mobile, Free Fire, and other titles that play fairly well. Even the base model's 6GB of onboard RAM is more than enough for any workload.
The 6.41-inch AMOLED display doesn't hold the standard 60Hz refresh rate found on most smartphones in this price range, but it does provide a great viewing experience with ink-like blacks and vibrant colors. The 3,700mAh battery lasts easily through everyday use and provides comfortable gaming hours before it runs out. The included 20W Dash Charger will fill your battery in seconds if you need fast charging.
OnePlus 6T's software Oxygen OS 10 is one of the best Android skins and also includes features to improve network connectivity and RAM resources to improve gaming performance. It's also smooth and responsive, with no bloated or spam ads, for the ultimate experience.
The OnePlus 6T is a solid recommendation, especially for what it offers for the price. Premium build quality, great software, powerful hardware, and a fantastic display are rare features at this price point.
15. Nubia Red Magic 5S
Nubia is one of those companies jumping head-on into this fledgling space. Now that the Red Magic 5S is out, it can be said with certainty that features like internal cooling and high refresh rates come at a price. The Red Magic 5S is great for gaming, but not much else.
Red Magic 5 is not a complete wash. Gaming-focused features and performance help even out the device's lack of luster.
The battery life is fantastic and the specs are great for the price, but unless you're a gamer who spends hours gaming on your smartphone every day, there are better options.
16. Samsung Galaxy A51
The Samsung Galaxy A51 is based on the Exynos 9611 platform and comes with 6GB of RAM and expandable 128GB of internal storage. You can play PUBG or Asphalt to get a smooth and extreme experience.
The Galaxy A51 comes standard with Android 10 with Samsung's One UI 2. This device also comes preloaded with Samsung's productivity apps, but if it's overwhelming you can delete most of them. The device also has a game booster mode that helps speed up the game.
The device comes with a 6.5-inch Infinity-O Super AMOLED Full HD+ display with 1080×2400 pixel resolution and a 20:9 aspect ratio. The bezels are very thin, the screen protector is installed, and the display is very sensitive to gaming.
Overall the Galaxy A5 is the 'ultimate budget gaming phone' with specifications that surpass flagship devices worth more than it coats.
17. Asus ROG Phone
The groundbreaking gaming phone from Asus is the Asus ROG phone. It comes with many additional features to entice gamers. Likewise, it's an acceptable phone in its own right and has points of interest that outperform its equivalent Razer Phone 2.
An 'overclocked' Snapdragon 845, 8GB of RAM, a 4,000mAh battery, and a 90hz revitalizing screen, which is only 120hz.
When it comes to gaming, the "AirTrigger" tactile touch buttons on the top right and top left of the phone are a nice and adaptable way to play that regular phones don't.
A good reason to avoid the Asus' Republic of Gamers brand is that you can opt for an assistive device to increase your handheld gaming engagement. It includes a clamshell case with a reward screen, two controller parts that latch on either side and a docking stage that allows the phone to unfold in its main Nintendo Switch-style showcase.
There is also a built-in latch on the fan to reduce device heat during gaming. ROG Phones are uniquely designed, and I don't blame you for skipping for something more traditional. When you think of a real gaming phone, you shouldn't ignore its advancements, especially AirTriggers.
18. Google Pixel 4a
Google's low-budget gaining phone Pixel 4a. The Snapdragon 730G is optimized for gaming with a better graphics processor, but it doesn't perform as well as newer flagship processors. Even 6GB of RAM seems to be the minimum for a smooth experience and fast load times.
FHD OLED displays are a welcome sight, especially at this price point, but they will still offer a better viewing experience as they lack high refresh rate technology and are again not optimal. UFS 2.1 storage isn't as fast as the flagship UFS 3.0 is faster, but for the most part, it's fine.
The Pixel 4a has decent battery life, and its light usage makes it easy to get through the day and play for hours. Even 18W fast charging charges instantly. The lightweight construction of the smartphone should also allow for long hours of gaming without the risk of fatigue. You can also enjoy lag-free audio via the included 3.5mm headphone jack.
Stock Android on Pixel is one of the best software experiences to provide a fast and clean experience, even better with fast software updates and long-term support. The 4a shines with an excellent camera system that offers one of the best smartphone photos in this price range.
Conclusion: Best budget gaming phone 2022
Low-budget gaming phones have changed dramatically, and in 2022 cheaper phones are offering more power. These mid-range affordable gaming phones are great alternatives.
Especially since there are not as many compromises as most people think. If you're on a budget and are looking for a capable gaming phone, it's best to check out our list. These phones are available in the USA, UK, Canada, Australia, and all over the world.
Recommended gaming accessories:

Best Budget Gaming Headset 2022

Gaming Routers Under $100 in 2022