Gaming routers use a special technology that can not be found on standard routers. Typical routers don't have features such as tri-band networking, port aggregation, and prioritize data packets. With so many routers on the market, finding the perfect one can be a daunting task. Here's a summary of the top 10 best routers to buy for gaming under $100 built for PS4, Xbox One, PC, and mobile in 2021.
Why do you need a gaming router?
The gaming router improves your gaming experience by optimizing your connection and providing high-quality internet. Since most of the games are played online, regular routers cannot keep up with the high bandwidth demands for games and can't manage other traffic on the same network. That's why you need a router that comes with certain features and can make your gaming session even more fun.
Most modern routers these days have the features you need. These routers provide important QoS technology for gaming. This feature prioritizes gaming devices and allows devices to receive higher bandwidth than other devices.
What is the difference between a regular router and a useful wireless router?
We will help you. Invest in routers to catch up with Modern Tech as technology advances. Most new laptops, gaming smartphones, game consoles, Cameras, Smartwatches, Earbuds, and smart TVs support the wireless 802.11ac standard. This standard is the successor to 802.11n. The big advantage of this new AC Wi-Fi over the old standard is speed.
The speed of 802.11ac is three times faster than 802.11n. 802.11ac can provide speeds of up to 1300Mbps (theoretical). It also covers more areas and better coverage. The 802.11ac standard is backward compatible, so you can connect to devices and routers that support the older standards (802.11n, 802.11g).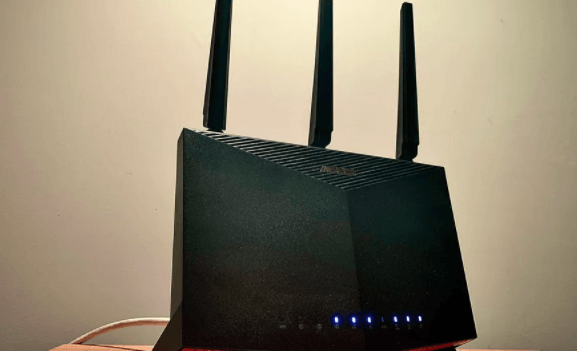 Buyer's Guide of Best Gaming Routers Under $100
There are a few terms and features you need to know before buying the best gaming Wi-Fi router in 2021. Also, you need to understand before investing in a new router.
1. Dual-band
If you're using a single band router at home, it's time to upgrade. Most modern routers have dual bands (2.4GHz and 5GHz). These days, you need fast internet for all your devices in your home: smart TVs, game consoles, and smartphones. The 2.4GHz band supports most devices but is only suitable for browsing, texting, or sending emails. If you are a gamer or want to stream Netflix, the 5 GHz band will handle it.
It offers high speeds up to 1300Mbps However, 5GHz covers a shorter area than the 2GHz band. From the list above, we have checked that all devices have dual bands to support your everyday needs.
2. MU-MIMO technology
Wi-Fi 5 (802.11ac) supports MU-MIMO technology. A short format for multiple users, multiple-input, and multiple outputs. This means that this technology allows gaming WI-FI routers to provide higher bandwidth to multiple devices at the same time. If you want to stream Netflix or play online, you can do so by providing high-speed internet to all compatible devices on your network at once.
3. Gigabit Ethernet Port
These Ethernet ports provide Internet connection to wired devices such as printers, gaming computers, and game consoles. Gigabit ports provide incredible speed to connected devices. Launched 10 years ago,' Fast Ethernet' could only provide speeds of up to 100 Mbps. Gigabit is an updated version of Fast Ethernet and offers speeds up to 1Gbps. All routers in the list above offer 3-5 gigabit ports.
4. Beamforming Technology
This technology has become a common feature of modern wireless routers. We're sure you've read this term a lot in our description. This is an important feature that comes with routers these days. Beamforming helps you stream your videos at maximum quality and allows you to run your games without bandwidth issues.
This is how you make sure your Wi-Fi signal doesn't pass in all directions. It aims the device and aims the signal in that direction. The advantage is that even if the device moves from one location to another, it does not lose coverage. Beamforming allows users to enjoy a powerful network.
5. USB Port
The USB port helps share storage devices and transfer files over the network. Ideally, your router should provide 2 USB 3.0 ports. But under $ 100, most gaming routers only support up to 2 ports (USB 2.0 and USB 3.0) and are still great considering the price tag. The USB 3.0 port is preferred these days because it provides 10x faster file transfer and sharing.
6. Router Speed
It's common sense that you won't get the exact speeds mentioned in the router's spec list or claimed by the manufacturer. For example, it is unlikely that the TP-Link AC5400 will provide an accurate 5400Mbps. In real life, you can get 10%-15% of the rate quoted by the manufacturer. The top speed is usually the total speed of the two bands.
It also depends on other factors, and the maximum speed is only possible in certain laboratory conditions without walls and physical obstructions. But even if you achieve 10 to 15% of the total speed in real life, you should invest in a good router. It's still a good reward for your money. We made it easier by listing the best gaming routers 2021 you can get for under $100.
7. Range and scope
Like speed, the coverage area claimed by the manufacturer is a bit overstated. The environment and physical obstacles in our home make it difficult for the device to provide optimal coverage. A good router like the one mentioned below can cover a large area. This router provides the maximum range with the help of a high-power antenna (5dBi).
8. Parental control
Parental controls allow you to monitor your kids' online use. It is convenient if you have children at home. This feature allows you to access all activities on the network. You can supervise your children even when they are not around. You can block, restrict, or manage your child's access to unhealthy content or websites. You can use this feature through a dedicated router application that supports both Android and iOS devices.
List of the Best Gaming Routers Under $100 2021
So, before buying a new gaming router for under 100, make sure it must support the 802.11ac standard and doesn't go lower. In this post, you'll find all routes that support AC Wi-Fi.
NETGEAR WiFi Router R6330 Reviewed by 9,870 people and got 4.4 Ratings out of 5 as of 2021.
The R6330 comes in a stylish design typical of NETGEAR. It looks beveled with the NETGEAR logo on the top of the device. Below the logo are 4 LED green lights. Displays the device's power status, Internet connection, active Wi-Fi status, and Ethernet connection, respectively, from left to right. All ports are on the back of the router.
NetGear R6330 supports 802.11ac, 802.11b, 802.11g and 802.11n. However, it doesn't offer 802.11ax (Wi-Fi 6). The R6330 covers a range of about 1200 square feet. It is under ideal laboratory conditions and depends on several factors. If you install it at home, it will cover most of the area. So don't worry at all. The device offers an overall speed of 1600 Mbps in two bands. 2.4GHz provides up to 300Mbps of bandwidth.
As it is backward compatible, this band can run all modern and older devices. The other 5 GHz band offers optimum speeds of up to 1300 Mbps. Make sure you have enough bandwidth available for online gaming and it will be used for 4K or HD streaming.
With MU-MIMO technology, with this feature, NETGEAR R6330 becomes one of the best gaming routers under $100  2021, MU-MIMO technology uses three powerful antennas, the router can connect up to 20 devices. This technology allows many devices to receive bandwidth simultaneously. This means you can enjoy endless streaming and gaming while other devices are simultaneously receiving the connection.
NETGEAR WiFi Router R6330
Pros
Of ports 4 Gigabit Ethernet, 1 USB 2.0
Speed ​​1600Mbps (300Mbps 2.4GHz + 1300 5GHz)
MU-MIMO technology
IPv6 Internet Protocol Support
Coverage area up to 1200 Sq. Ft.
Band Dual-Band Wi-Fi (2.4GHz and 5GHz)
Antenna 3 external antenna
Processor 880 MHz
Cons
Does not support USB 3.0.
Slowing down over long distances
Net Gear Nighthawk R6700 – AC1750 Reviewed by 65,683 people and got 4.3 Ratings out of 5 as of 2021.
The Net Gear R6700 Nighthawk AC1750 has a very affordable price tag it's just less than 100$. It is one of the best-selling Router devices on the market. It outperforms other routers in the same price range. The R6700 is equipped with the latest technology. With a 1GHz CPU, you can connect up to 25 devices simultaneously to provide seamless access. Suitable for large houses.
The router is fast, reliable, and affordable, great for everyday use. It comes with an attractive design with all the features the R6700 has to offer. This device has 4 high-power gigabit ports that provide a quick connection to wired devices such as game consoles for lag-free gaming.
Beamforming technology delivers higher bandwidth of bypassing Wi-Fi signals to devices with advanced QoS. To further enhance your gaming experience. So, this device is one of the best WiFi gaming routers.
The R6700 also ensures advanced security with Net Gear Armor. Protect your home network from cyber threats or attacks. Such as viruses, trojans, spyware. Provides VPN support for safe and secure internet access. It also allows "Guest Network Access" to create a separate network for guests. The R6700 supports a USB 3.0 port that provides file sharing and transfer speeds 10 times faster than USB 2.0.
Netgear Nighthawk R6700 - AC1750
Pros
Speed ​​450Mbps + 1300Mbps (up to 1750MBPS)
Processor 1Ghz dual-core processor
Number of USB 3.0 supported ports
Easy management through Netgear Application
Circle Smart Parental Control (online content and time management)
Double firewall protection
Good storage performance
Better gaming experience with beam shaping function
Cons
One USB port
Lack of MU-MIMO technology
Little Bigger & Looks is not attractive with 3 large antennas
D-LINK WIFI Router AC1700 Reviewed by 1,119 people and got 4.3 Ratings out of 5 as of 2021.
This device is user-friendly as it supports Alexa and Google Assistant voice commands. Smart connectivity technology delivers better performance and faster speeds by delivering traffic to less congested bands. The AC1700 is one of the best gaming routers for less than 100 dollars. The device features a powerful dual-core processor with Mu-MIMO technology.
It's great for a gaming experience as multiple devices can get maximum bandwidth at the same time. Because the device is a dual-band, the DIR 1750 automatically connects the device to a compatible band (2.4GHz or 5GHz) for smooth and smooth internet surfing and streaming. It is also easier to manage your router through the D-Link Wi-Fi application.
This application supports Android and iOS devices. Like most routers, it creates a separate secure network to provide guest access.
Beamforming technology fixes the Wi-Fi signal to the compatible device and follows it around. Four high-power antennas extend the range around your home and provide uninterrupted bandwidth and high-definition streaming. Parental Control provides full access through the network.
You can create a profile for everyone and then assign devices to all profiles. This is a great feature if you have children at home. This Wi-Fi router has up to 4 super-fast gigabit ports that allow high-speed internet. This port connects wired devices such as media storage and game consoles.
D-LINK WIFI Router AC1700
Pros
Speeds up to 1750Mbps (450Mbps at 2.4GHz, + 1350Mbps at 5Ghz)
Processor 880 MHz
Coverage area 1500 sq. Ft
Antenna 4 fixed external antennas
Number of ports 4x Ethernet ports
Band dual-band
VPN support
Service quality
D-Link Wi-Fi mesh support
Ultra-fast Gigabit ports
Cons
Not support USB 2.0 or USB 3.0
ASUS RT-AC66U B1 AC1750 Reviewed by 2,334 people and got 4.5 Ratings out of 5 as of 2021.
ASUS RT-AC66U uses 802.11ac Wi-Fi technology and a 1GHz dual-band CPU to guarantee speeds up to 1750Mbps through the high-power antenna and Ai radar beamforming. If you're curious how the RT-AC66U works compared to its predecessor or other low-cost routers from the same manufacturer, we've done some tests to gather data comparisons. I was very pleased with the results.
At close range (5-8 feet) it hit 96Mbps in the 2.4GHz band, which is much faster than others and its predecessor, the RT-AC66U. On the other hand, at 35-35 feet, the RT-AC66U B1 is twice as fast as the D-LINK AC1700. Speed ​​tests in the 5 GHz band also showed promising results. At close range, it scored 550Mbps, to better.
It surpassed the D-LINK AC1700 with a score of 222 Mbps in the 30-foot test. So, if you want to stream UHD and 4K video or plug in a gaming console, it's one of the best+gaming+routers+under+%24100+2021, as proven by our tests and data. The router supports Ai Mesh, allowing you to connect the router to other compatible ASUS devices. Create an extended and powerful Wi-Fi network.
This device has an advanced security system, Ai Protection. ASUS ROUTER app manages all of the following functions.
Intrusion Prevention System (IPS) protects the network.
Block malicious websites
With advanced parental controls, you can monitor and block access to harmful sites.
Create a separate guest network.
ASUS RT-AC66U B1 AC1750
Pros
Coverage area 2500-3000 Sq. Ft.
Speeds up to 1750Mbps (450Mbps at 2.4GHz + 1300Mbps at 5Ghz)
Smart QoS
AI protection
Dual-Band Simultaneous Band
Easy installation
Antenna 3 external antenna
Processor 1GHz dual-core
Number of Ports 1x Gigabit WAN, 4x Gigabit LAN, 1x USB 3.0, USB 2.0
Excellent speed in the 5 GHz band
Cons
Slower speed in the 2.4 GHz band
MU-MIMO simultaneous data streaming is not supported
Average web interface
TP-Link AC1750 Reviewed by 37,225 people and got 4.5 Ratings out of 5 as of 2021.
What stands out about the TP-Link Archer A7 is its price and features at a very cheap price point. It's a dual-band device with a 2.4GHz band for lighter internetwork, surfing, and 5GHz for intensive bandwidth tasks like online gaming and video streaming in 2021.
TP-Link AC1750 Router supports 802.11ac standard technology, which is more than 3 times faster than Wireless N speed. It has 3 external antennas fixed and ensures speed with smooth surfing on all connected devices. 10 The green LED icon on the panel flashes to indicate device statuses such as the Internet, Ethernet, and USB connection.
I ran several tests to record the speed of the device over various ranges. The Archer A7 hit a speed of 650 Mbps at 5 feet. However, the speed decreases over a longer range, so there are few dead spots. Archer A7 does not support Mu-MIMO technology. So it doesn't connect to multiple devices to provide higher bandwidth at the same time.
The latest version of the Archer A7 brings Amazon Alexa voice control integration as a new feature. Setup is easy and can be connected through a web browser or the Tether application. The guest network feature creates separate access to the network that the guest can use. It also supports basic WPA and WPA 2 networks.
TP-Link Wifi 6 AX1500 Reviewed by 4,717 people and got 4.4 Ratings out of 5 as of 2021.
TP-Link Archer AX10 comes with Wi-Fi-6 technology for higher speed and better range. Typical wireless AC can reach speeds of up to 500 Mbps on a smartphone. While on Wi-Fi 6, your smartphone device can reach speeds of up to 800 Mbps.
The Archer AX 10 has a dual-band router that supports up to 1500Mbps (300Mbps for 2.4GHz, 1200Mbps for 5.4GHz). With Wi-Fi 6 technology, you can enjoy higher speeds in the 5GHz band. Wi-Fi 5 (AC) 5Ghz band. If you want to watch HD and 4K streaming and your games run smoothly, the AX 10 has MU-MIMO technology along with OFDMA.
that provides a high-speed network even when multiple devices are connected. So it's a great router for gaming and streaming. The Archer AX10 uses Target Wake Time technology to reduce the router's power consumption to extend the device's battery life. It also supports all previous 802.11 standards and Wi-Fi devices, making it backward compatible.
Four antennas located on the back, powered by Beamforming technology, create a secure and strong Wi-Fi connection. The TP-LINK Tether App allows you to manage and monitor your device. The setup takes only a few minutes and you can access various settings like parental control through the application.
TP-Link Wifi 6 AX1500
Pros
Coverage area up to 1500 Sq. Ft.
Antenna 4 external antennas
Processor 1.5GHz triple-core processor
Speeds up to 1500Mbps
Number of ports 1x Gigabit WAN, 4x Gigabit LAN
Beamforming technology
Excellent speed in the 5 GHz band
MU-MIMO with OFDMA technology
Wi-Fi 6 technical support
Alexa Voice control support
Cons
Does not support a USB port
Performance degradation in the 2.4GHz band
TP-Link C1200 Wireless Internet Router Reviewed by 234 people and got 4.3 Ratings out of 5 as of 2021.
The TP-Link Archer C1200 is a very inexpensive and economical router. It covers all the basic requirements you need. However, if the price tag is small, it may lack some advanced features. The Archer c1200 is suitable for small to medium-sized apartments or houses. It offers almost all the quality that a good router offers.
The C1200 uses powerful 802.11ac Wi-Fi technology to create a fast and uninterrupted Internet network. It supports wireless AC to provide high-speed Wi-Fi throughout your home. It offers up to 1167 Mbps, 60%, and 90% more than the N600 and AC750 routers through the 5GHz and 2.4GHz bands, making it one of the best gaming routers at an affordable price point.
The Archer C1200 is powered by the Broadcom BCM 47189 @ 900MHz chipset. There are 3 antennas with beamforming technology applied. The device offers a maximum speed of 300 Mbps at 2.4 GHz and 867 Mbps at 5 GHz. Beamforming technology sends the target Wi-Fi signal to the device for a more reliable connection. USB port 2.0 connects storage devices and file sharing over a network.
In summary, unless you have a multi-story house or large apartment, the TP-Link C1200 is one of the best gadgets you can find at this price point worth every penny.
TP-Link C1200 best wireless Internet Router
Linksys EA7300 Reviewed by 2,889 people and got 4.3 Ratings out of 5 as of 2021.
The next-generation Linksys EA7300 Wi-Fi router is one of the best gaming routers under $100. This technology allows multiple devices, but this is especially for Xbox One game console users.
You can download large files and stream Ultra HD videos without lag or buffering. This is thanks to MU-MIMO technology, which provides more than twice the speed of non-multi user MIMO Wi-Fi routers. The optimal speed you can get with the EA7300 is 450Mbps (2.4GHz) + 1300Mbps (5GHz).
It has a built-in Qualcomm Atheros IPQ8064 @ 1.4GHz chipset, 256MB RAM, and 128MB flash. The EA7300 router comes in a nice design. Three powerful antennas ensure a high-quality range and high speed.
There are four Ethernet LAN ports on the back of the Linksys EA7300 router for connecting wired devices. There are also VPN and WPS buttons. It also has a quick on or off switch. With Smart WI-FI Application, you can manage your Wi-Fi anytime, anywhere, and it also provides the following features.
Linksys EA7300 for Xbox One
ASUS RT-ACRH17 AC1700 Reviewed by 1,591 people and got 4.5 Ratings out of 5 as of 2021.
ASUS RT-ATCH17 has a Quad-Core 700 processor. RT ARCH17 is based on Qualcomm programming and supports 802.11ac radio. It has 128MB flash memory and 256MB RAM. The router uses its own brand of Beamforming, AI RADAR. This technology focuses on wireless devices in your home that provides maximum range and stability.
Typically Asus offers Ai-Mesh technology on most devices, while RT-ARCH17 does not support Ai-Mesh. Therefore, you cannot connect the router to the Ai-Mesh network to extend the range. ASUS RT-ARCH17 enhances your gaming experience. The app's game boost option allocates maximum bandwidth to the gaming device.
So it's one of the best gaming routers for PlayStation under $100 in 2021. The RT Arch-17 uses MU-MIMO technology. It provides a fully optimized Wi-Fi connection for all compatible devices, so you can stream at full speed at the same time without slowing down your network. This unit can connect up to 3 MU-MIMO units.
ASUS RT-ACRH17 AC1700 for Play Station 4
Pros
Coverage area up to 2500 Sq. Ft.
Antenna 4 external antennas
Processor quad-core ARM Cortex A7
Speed ​​up to 1700Mbps (400Mbps at 2.4GHz + 1300Mbps at 5Ghz)
Powerful quad-core processor
The right price
MU-MIMO support
Cons
The black plaid pattern looks weird.
Does not support Ai Mesh.
No third party firmware supported
TP-Link AC2600 Archer A10 Reviewed by 8,581 people and got 4.5 Ratings out of 5 as of 2021.
TP-Link's Archer A10 is one of the most popular and best-selling routers. I got Amazon's choice for an essential wiFi router. If you are looking for a router near the $100 price range, you can't go wrong with this reliable router. So it's one of the best gaming routers for PC under $100 in 2021. Whether you have just one desktop connected or dozens of devices, dual-core processors work hard to ensure that concurrent requests are handled without interruption.
TP-Link AC2600 has a top speed of up to 1733Mbps with dual-band/beamforming technology. 1.4GHz dual-core, RAM 128MB with 802.11 b/g/n/ac wiFi compatibility. TP-Link's Tether App is a functional WiFi management app available for both iOS and Android. The simple layout is intuitive and won't disappoint with too many settings or technical stupid jumbo.
TP-Link AC2600 Archer A10 for PC
Frequently Asked Questions
What does a gaming router do?
Gaming routers deliver fast speeds and prioritize your gaming connections with QoS features to ensure you experience gaming in the best possible way.
Here are some other features that the gaming router provides.
1. Beamforming technology: aims at gaming devices, passes Wi-Fi signals to them, and provides lag-free gaming sessions.
2. MU-MIMO: This feature allows multiple devices to simultaneously receive higher bandwidth. So even if the traffic on your network is congested, you can continue playing without interruption.
How to optimize the router for gaming?
When buying a good router, you need to make sure it performs best. Here are some tips you can use to optimize your router for gaming.
The first thing I prefer is to connect the gaming device through the gigabit port. As the tests show, the gigabit port provides a faster internet connection than Wi-Fi. You can also get extra speed by placing a router.
If possible, place the device in an open space free from obstructions. Some routers offer a game boost option, so make sure it's enabled.
How to set up a gaming router?
Setting up a router for gaming is key. There are a few things to consider while setting up your gaming router. Make sure you have a router:
Latest firmware
The latest wireless standard, not less than 802.11ac
QoS function and priority of gaming devices
Beamforming and MU-MIMO technology.
Gigabit ports provide faster bandwidth than Wi-Fi, so we recommend connecting your game console to the gigabit ports.
How much should you spend on your router?
The quality of the router comes with the amount you spend. With a router, you usually pay for a strong signal, a strong throughput (the speed allowed by your ISP), coverage, and a strong brand. The more you pay, the better each of these traits will be. However, there are limitations.
Routers under $50 are very cheap with unpredictable range and speed. Sometimes they hold the signal, but sometimes they don't get the advertised speed. Routers require a good antenna and a solid processor, so most quality routers cost around 90 dollars.
However, if your router cannot cover a large square foot area, you don't have to overspend. If your coverage area is more than 3,000, the routers listed may require extenders in addition to the router itself. A router for less than $100+best+gaming+2021 will be the biggest cost you can get as a regular or prosumer user.
Conclusion-Best Gaming Routers 2021 for 100 dollars
All of the above routers have the best features such as beamforming, VPN, internet security, external antenna MU-MIMO and USB ports, and you can look at other expensive routers. You can choose one of the routers mentioned above according to the requirements that best suit you. Also, let us know which one you will choose.