When it comes to the best foldable phones, there are Samsung, Xiaomi, Honor, Oppo, TCL, Huawei, and Google Foldable Phones. Choosing the best one between these popular brands can be a bit difficult! but don't worry we are here to help you.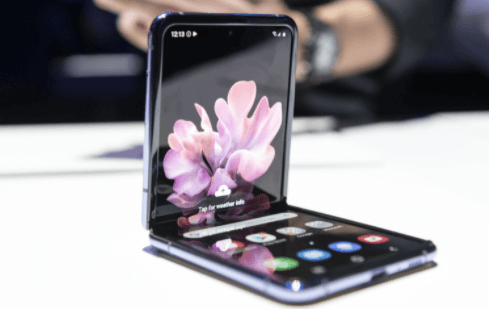 About phones
A cell phone (also called a handphone, or smartphone) is a small portable cordless phone. Cell phones can be used for long-distance communication without wires. It works by communicating with nearby base stations (also called "cell sites") that connect to the main telephone network.
If the cell phone moves too far away from the cell to which it is connected, that cell sends a message to another cell instructing the new cell to answer the call.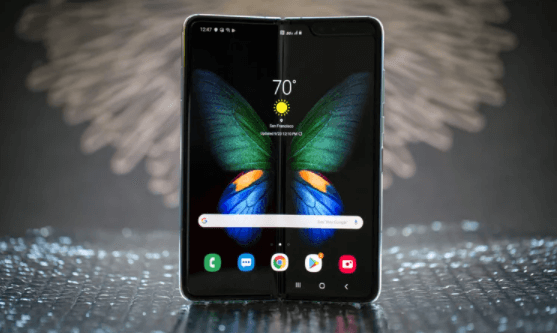 This is called a "handoff," and the call continues to the new mobile phone to which the call is connected. The handoff is so nice and thoughtful that the user will usually not even know that the call has been transferred to another cell.
The popularity of mobile phones has made them cheaper and more accessible to more people.
Most smartphones run common mobile operating systems. This allows developers to create mobile apps that work on a variety of phones without requiring any code changes.
Advantages of using Foldable phones
Foldable phones are great to look at because they have a flexible screen or two screens that work side by side, giving users the experience of owning a smartphone and tablet at the same time. It's amazing to look at, and the extra screen real estate guarantees productivity and accessibility options that regular phones don't.
What are the Best Foldable Phones in 2022?
The best and most recent foldable cell phones are:
Samsung Galaxy Z Fold 3
Xiaomi Mi Mix Fold
Motorola Razer 5G
Huawei Mate Xs
Royole FlexPay 2
Samsung Galaxy Z Flip 3
Huawei Mate X2
Microsoft Surface Duo 2
LG G8X ThinQ Dual Screen
TCL Trifold
LG Wing
HONOR MAGIC X
OPPO X.
Best Foldable Phones Review 2022
1. Samsung Galaxy Z Fold 3
The Samsung Galaxy Z Fold 3 continues to set the standard for foldable phones while addressing some criticisms of its predecessor, adding new features like a 120Hz refresh rate to both displays.
The improved durability of this foldable phone (now with an IPX8 rating for water resistance and a more durable screen) should alleviate some people's concerns about whether the Galaxy Z Fold can withstand the rigors of everyday use.
Samsung has also worked with more app makers to ensure their software is optimized for the Galaxy Z Fold 3's unique 7.6-inch foldable display.
S Pen support has been added to the Galaxy Z Fold 3 but remains optional. This means that the phone itself doesn't have a slot, so you'll have to pay extra for a case to hold the S Pen and stylus. But the Galaxy Z Fold 3's large main display offers plenty of space for sketches and notes.
If you want the most powerful foldable phone in 2022 and one of the best productivity boosters overall, the Galaxy Z Fold 3 is a great choice if you can handle its high price tag.
Check, Which Samsung Phone is the Best in 2022?
2. Xiaomi Mi Mix Fold
Xiaomi's Mi MIX Fold has an inward folding design like the Mate X2. Inside is an 8-inch flexible AMOLED panel with WQHD+ resolution (2480 x 1860), 60Hz refresh rate, 120Hz touch sampling rate, 600nits peak brightness, Dolby Vision and HDR10+.
Flip it to the front and you get a 6.5-inch AMOLED screen with 2520 x 840 resolution, 90Hz refresh rate, 180Hz touch sampling rate, 900nits peak brightness, and HDR 10+ support.
Other highlights include 3x optical zoom and close-up macro (3cm), 108MP main camera, quad speakers, 5020mAh battery, 67W turbocharger, up to 16GB LPDDR5 RAM, 512GB UFS 3.1 storage, and the flagship Snapdragon 888.
3. Motorola Razr 5G
Originally, the Razr was a stylishly shaped phone reminiscent of flip-phone designs of the past. However, the build quality wasn't impressive, the camera was disappointing, and the phone turned off in just 6 hours in a battery test.
Motorola appears to have addressed some of these issues in the 5G version of the Razr. Razr introduced significant design changes, such as tapered jaws, durable hinges, and a teardrop-folded display that keeps both sides of the phone flat when closed. External quick view screens now support gesture control and you can use them to do more.
When it comes to the camera the Razr has 48MP of main camera capture every moment of your life. The new Razr comes with 8 RAM and 256GB of storage. The more powerful Snapdragon 765G processor should boost performance while adding 5G connectivity.
Walkthrough-Upcoming Motorola Phones 2022
4. Huawei Mate Xs
The Huawei Mate Xs is the successor to Huawei's Huawei Mate X. It has been upgraded in many ways, making it a more durable device while retaining the same excellent core design as the original Mate X.
The device is a single external screen that folds out flat for an 8-inch tablet-sized display or folds down for a 6.6-inch format.
It's also a powerful device with a high-end Kirin 990 chipset, 8GB of RAM, 512GB of storage, a quad-lens camera (led by a 40MP main sensor), a 4500mAh battery, and a notch-less design.
5. Royole flexpai 2
A lot of people don't know it's not a Samsung or any other big shot. However, it is Royole, a lesser-known Chinese company that has launched the world's first foldable phone, the Flexpai. But the tech community wasn't impressed with the hasty barebones device.
This brand was later released with the Flexpai 2. It boasts a better hinge design that has been tested over 200,000 folds. At the top was a newly developed display called the Cicada Wing, made up of 100 micro-nano particles. It claims to be able to withstand air bubbles, creases, and folding deformation.
Other specs include a 7.8-inch panel unfolded, quad camera, 5G-capable Snapdragon 865, LPDDR5 RAM, and UFS 3.0 storage.
6. Samsung Galaxy Z Flip 3
The design of the Flip 3 is further streamlined with square corners and beautiful color options. There are also some internal upgrades, including the Snapdragon 888 processor. However, the camera and battery remain the same. The Galaxy Z Flip 3 doesn't have a telephoto lens.
The Flip 3 is the cheapest foldable phone in 2022, but it has its downsides. Especially the battery life is not very good. The crease across the center of the display is still noticeable and becomes noticeable when you drag your finger over the screen or when the light is properly captured.
The Galaxy Z Flip 3 is probably the foldable product that most people will want to pay attention to due to its lower starting price. It folds neatly to fit in most pockets. And if you're willing to pay an extra $100, the Galaxy Z Flip 3 Bespoke Edition lets you choose the color of the front and back panels and the phone frame.
Check out Samsung's Biggest Black Friday Deals 2021 
7. Huawei Mate X2
Unfolding the existing Huawei Mate X, it transforms a regular rectangular smartphone into a large tablet. The successor Mate Xs was also a refined iteration featuring a stiffer 'Falcon Wing' mechanical hinge and a stronger display.
However, in the Mate X2, which borrows the design of the Galaxy Fold, it changes, although there are some changes. When unfolded, it has an 8-inch screen with a 90Hz refresh rate and a resolution of 2480 x 2200 pixels. As for the cover display, it has a 6.45-inch primary display with an 1160 x 2700 resolution and a 90Hz refresh rate on the front.
A quad-camera setup powered by Leica optics handles rear photos. These include the primary 50-megapixel sensor (wide-angle lens), 12-megapixel (3x optical telephoto lens), 8-megapixel sensor (10x optical periscope telephoto), and finally the 16-megapixel ultra-wide snapper. For selfies, there's a 16MP shooter inside a pill-shaped cutout.
Internal specs include a Kirin 9000 chip combined with a Mali-G78 GPU, 8GB of RAM, 256/512GB of storage (expandable up to 256GB via Huawei's Nano MMC), and a 4500mAh battery that supports 55W fast charging.
8. Microsoft Surface Duo 2
You can run your app in two panels, but you have to fight for a gap in the middle of the app where the screens come together. Better when using optimized apps on your Surface Duo where different tasks are grouped into different screens. You can also multitask by running two apps on different sides of the device.
Microsoft deserves credit for fixing many issues with the first Surface Duo in this sequel. The hardware is up to date and the design is more elegant than ever. But the problem with Microsoft's approach is that it's not an extended work surface.
Instead, they are two separate 5.3-inch panels that are further squeezed by a significant bezel. The Surface Duo 2 has previously represented a better phone, but it's still not the best big-screen experience.