If you have just started making YouTube videos, it's important to provide high-quality audio for all your videos. With this list of best Microphones for Recording YouTube videos, you will definitely improve your quality. Even if you shoot in 4K UHD, bad audio can ruin everything.
Part of the sound editing process is done in post-production in the software, but you need a top-notch microphone to record high-quality audio in the first place. Choosing the best microphone for your video vlog is an important step in creating a successful video vlogging YouTube channel.
The quality of a video vlog is a very important factor, but the sound quality is no more but equally important. Most video vlogs rely on voice as their primary function of entertainment and/or information value. So, making sure that the sound quality of this speech is audible and pleasant to hear is one of the easiest ways to improve the quality of your video vlog.
Our suggestion: Best iPhone Microphone for Filming
What type of microphone do YouTubers use?
There are so many YouTube users and video vloggers who use USB microphones because they are easy to use and convenient. Normally, you can record your audio recording software simply by connecting the microphone to your computer via a USB cable. Some YouTube video vloggers also use wireless microphones.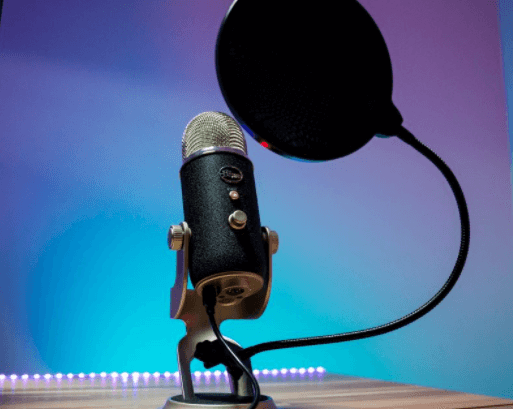 What to look for when buying a good microphone for Youtube?
Not all microphones are made the same. This means that a microphone that is perfect for others may not be suitable for your video vlogging needs.
Here are 3 main features to consider when buying a vlogging microphone.
1. Do you have the scope you need?
For vlogging, you need a range of 3 to 4.5 meters (10 to 15 feet). If the microphone's range isn't adequate, the microphone's performance doesn't matter, so keep this in mind when placing your vlogging camera or vlogging phone.
2. How long does each charge last?
Some wireless microphones don't last longer than 45 minutes, but the Rode Wireless GO lasts up to 7 hours on a single charge. Take this into account when shooting for long periods of time.
3. How long does it take to fully charge?
What if you forget to charge your wireless microphone the night before and have to charge 10 to 25% before you go out? The time it takes to charge your microphone is just as important as the battery life. It takes no more than 2 hours to fully charge a quality wireless microphone.
List of Best Microphone For Recording Youtube Videos 2021
These microphones are ideal for your Youtube channel you can easily record your recording without noise at an affordable price and are easy to use these mics provide the same performance as when recording audio from almost any distance.
In this article, you will learn about each of the above microphones, what microphones to choose, what to pay attention to when choosing a wired/wireless microphone for recording videos. All these microphones offer professional solutions, so you'll probably find what you're looking for on this list.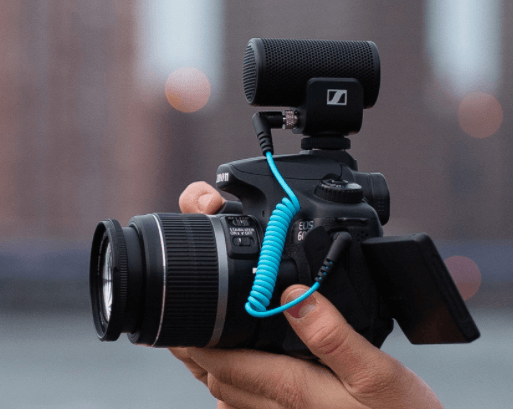 Best Wireless Microphone for Vlogging
1. Rode Wireless GO Microphone
Rode GO has Reviewed by 3,979 people and got 4.6 Ratings out of 5 as of March 10, 2021.
Rode is one of the most well-known brands in the recording industry. The addition to this family is no surprise, as we always produce consistent and reliable products. The Rode Wireless GO microphone has similar features to Rode's wired microphone, so let's take a closer look at the specifications.
First of all, the Wireless GO microphone lasts 7 hours after charging with the supplied USB cable. The microphone is wireless so you can take it with you wherever you go without plugging it into a power source. Weighing just 31g, it is one of the most portable microphones in the world.
The microphone also has a wind reducer to ensure that white noise doesn't damage your audio clips.
Overall, This mic is the best microphone for Recording YouTube videos with the longest battery life.
2. SabineTek SmartMike Plus
SabineTek SmartMike Plus has Reviewed by 202 people and got 4.0 Ratings out of 5 as of March 10, 2021.
The second is SabineTek SmartMike+. Originally a Kickstarter project and a CES 2020 Innovation Award winner, these microphones are often used because they are smaller in size than any other high-quality microphone on the market. It's also surprisingly lightweight. At just 14g, it's lighter than the Rode Wireless GO, making it a great option for hiking or traveling.
Sold in individual or twin packs and can capture audio from two SmartMike+™ simultaneously, perfect for recording YouTube videos or taking interviews. The twin pack can also be used in receiver/mic mode with DSLR cameras. SmartMike+™ is designed to work with Android smartphones and iPhones, DSLR cameras, and GoPro.
This wireless vlogging microphone has a Bluetooth 5.0 signal range of 15 meters (49 feet). It comes with a rechargeable battery that lasts up to 6 hours on a single charge and lasts as long as the Rode Wireless GO.
Best USB Microphone
3. Blue Yeti USB Mic
Blue Yeti has Reviewed by 24,805 people and got 4.7 Ratings out of 5 as of March 10, 2021.
The Blue Yeti USB microphone is very popular in the vlogger community and is widely used by all types of vloggers. The overall build quality and design of this microphone are really good. It features a triple capsule design. You can choose between cardioid, bidirectional and omnidirectional modes. The triple capsule design is made to be able to use this microphone in almost any condition.
Cardioid mode is definitely the best mode for audio recording for video vlogs. It has a mute button and a headphone jack with no latency. The headphone jack is really important because without the headphone jack you won't know what you're recording.
You can connect headphones to monitor the audio being recorded in real-time, so if the audio is not good, you can fix the problem when recording instead of recreating the entire video. It comes with a USB cable and an adjustable stand and is very sturdy. Compatible with Windows and Mac OSX.
4. Blue Snowball USB
Blue Snowball USB has Reviewed by 4,263 people and got 4.5 Ratings out of 5 as of March 10, 2021.
It's at the bottom of the best USB microphone spectrum for price and builds quality. Therefore, it is ideal for beginners. It's definitely a fantastic USB microphone to start your vlogging career. The design of this microphone is unique and features a double capsule design, and you can choose between Omnidirectional and cardioid modes.
This mic can be used for all types of different purposes and works well in all different scenarios, but it's important to keep in mind that it's not the best in all situations. The cardioid mode is pretty good and you can record good quality audio for your video vlog. Comes with a desktop stand and USB cable. The overall build quality of this microphone is fair.
You get crisp, clear, and distortion-free audio. Compatible with Windows and Mac OSX, so you can use a variety of operating systems. As it is a plug-and-play device, you do not need to install any drivers.
5. Audio-Technica AT2020 USB +
Audio-Technica has Reviewed by 2,033 people and got 4.8 Ratings out of 5 as of March 10, 2021.
Audio Technica is one of the most popular brands when it comes to studio recording. Audio Technica is behind the iconic ATH M50X, which is considered the world's best studio monitoring headphones. They applied their deep knowledge and expertise to Audio Technica AT2020.
This is a one-way microphone with a cardioid pickup pattern. The sound quality is really good and it is clean, clear and noisy. Used and loved by many popular vloggers around the world. Comes complete with a pop filter, tripod desk stand, protective pouch, mount, and USB cable. Using the pop filter reduces the bursting of voices such as Ps and B sounds.
The quality of the tripod stand is quite good. The overall design and build quality of this microphone are really good, it's sturdy and sturdy. One of the most striking features of this microphone is that it has a headphone jack with volume control. You can connect a pair of headphones directly to the microphone and monitor the audio quality in real-time without waiting time.
Often you will find that the audio quality of the recording is not that good. Whether the microphone is not positioned correctly or you forgot to turn off the AC. These types of small objects can be time-consuming, so it is always a good idea to monitor the audio during production whenever possible.
Best Lavalier Microphone for Recording Youtube Videos
6. Rode VideoMic Pro Plus
Rode VideoMic Pro + has Reviewed by 984 people and got 4.8 Ratings out of 5 as of March 10, 2021.
The Rode VideoMic Pro is a shotgun microphone that can be mounted on your camera if it supports an external microphone. There are broadcast quality capacitors with a cardioid pickup pattern. The overall sound quality of this microphone is really good. Very portable, this microphone weighs only 85 grams. It can be easily mounted on DSLRs and video vlogs all day long. The sound of outdoor video vlogs is really great when you record with this microphone.
The battery life is 70 hours. This microphone is a great advantage of this microphone because you don't have to worry about battery life when using it. Powered by a 9V alkaline battery. You can store a few 9-volt alkaline batteries for safety while shooting outdoors, and these batteries are dirty and cheap.
When shooting video vlogs, I always recommend a camera with a really good image stabilization system. Most of the time, you want to create a video vlog while walking or moving, so if your camera doesn't have a good image stabilization system, your video vlog will be shaken. The same is true of the microphone.
If the microphone has a poor shock mount, the audio quality is poor. There's an integrated shock mount here to protect your audio from interference. The build quality of this microphone is really good. It is made of durable plastic and is very sturdy. Long-lasting if handled properly. Comes with an integrated windshield. The windshield helps protect the audio from the wind when shooting outdoors. The audio is cleaner and has no noise with the help of the windshield.
7. Rode Smartlav Plus
Rode Smartlav + has Reviewed by 4,432 people and got 4.4 Ratings out of 5 as of March 10, 2021.
The Rode Smartlav + is one of the most popular smartphone microphones. Used by many popular YouTubers. The most striking feature of this microphone is its excellent sound and build quality. It is made from a premium plastic and metal blend. It is very luxurious and durable.
The sound quality of this microphone is excellent and you can get almost the same sound quality as a USB microphone. It has an Omni-directional condenser capsule, allowing you to record audio from all sides of the microphone. It comes with a foam pop shield to help reject wind and vocal bursts.
Mounting clips and pouch are also included in the box. This lapel mic is very fragile by nature and it's really nice to have a carrying case. You don't have to worry about damaging your microphone while traveling. Comes with a 12-month warranty. This shows us the level of confidence. The company is in the product.
8. Movo LV1 Lavalier Lapel Clip Mice
Movo LV1 has Reviewed by 456 people and got 4.2 Ratings out of 5 as of March 10, 2021.
This is also a really good choice for vloggers just starting and looking for a good quality microphone. It's omnidirectional, so it captures all the sounds around you. However, when you speak directly into the microphone at close range, you will only hear your voice. This microphone also comes with a 20-foot long cable, making it suitable for most applications.
Compatible with all types of operating systems. The build quality of this microphone is quite good. Comes complete with 2 clips, a windscreen, a wind muff, and a carrying case. Add-on clips are necessary as the clips can be damaged or lost after a certain amount of time. Wind muffs help reduce the impact of wind on sound quality, but they do not significantly improve sound quality.
Carrying cases are a must-have, especially for small products of this type. If not properly maintained, it will break easily. So you don't have to worry about putting the microphone in the carrying case anytime. The sound quality is quite good. The sound is clean, clear, and accurate. It's not that good compared to a shotgun mic, but. But compared to a cheap lapel mic, you can really feel the difference.
9. Rode Stereo VideoMic Pro
Rode Stereo VideoMic Pro has Reviewed by 158 people and got 4.4 Ratings out of 5 as of March 8, 2021.
This stereo vlogging Microphone from Rode really stands out for its build quality and robustness. If you want to record a Youtube video or vlog in an outdoor setting, this video will be for you. The audio quality is excellent and the broadcast sound quality is provided. The sound is clean, clear, and very accurate. Dual cardioid condenser capsules are arranged in XY pairs.
In short, Stereo VideoMic Pro delivers wide stereo images with natural depth. It provides really good rear rejection while capturing sound from the front and sides of the microphone. This microphone has about 100 hours of battery life and is powered by a 9-volt battery. No problem as far as battery life is concerned. It lasts for almost a month and is very inexpensive, so you can always carry two spare batteries with you.
It has an integrated windshield and a built-in impact mounting system. All of these features combine to deliver amazing crystal-clear audio quality. It's effective at removing background noise and at the same time doesn't sacrifice the main audio at all. Overall, it provides really good sound quality.
10. Audio Technica ATR-3350iS
Audio Technica ATR-3350iS has Reviewed by 2,468 people and got 3.9 Ratings out of 5 as of March 10, 2021.
This budgeted microphone has an Omni-directional microphone and is suitable for recording Youtube videos, conversations, interviews, and general speech due to its ability to capture voice audio and its unobtrusive design. This microphone is also suitable for or educational video vlogs such as tutorials or product demos due to its compact and lightweight design and robust clipping mechanism.
This microphone comes with a 3.5mm mini-plug mic jack suitable for almost any camera with audio input. Although not wireless, the 20-foot cable provides enough reach for video vloggers to shoot at long distances and connects to a dedicated audio recording device for freedom of movement. Products also include tie clips, batteries, foam windscreen, condenser elements, and 1/4 inch adapters.
Conclusion of the best microphone for videos
This concludes our review of the good microphone for recording youtube videos. It is very important to use an external microphone for your vlogging equipment. If you're serious about your career, you shouldn't think twice about investing in a quality microphone.
No matter how great your story is, how great your video is, how great the lighting is, how great you acting; If the audio is bad, everything else won't turn on On the other hand, if the audio quality is really good, the whole video goes up.
High-quality audio is important and these 10 video recording microphones provide the highest quality audio combined with Lavalier, USD, and Wireless connectivity.