The way to find the perfect Camera is to ask yourself first. What kind of video vlog would you like to shoot? Daily trips, adventure trips, or travel tips? What vlogging Camera features are essential to you? Are you a smartphone vlogger and want to improve your vlog quality?
Depending on your needs, here is the list of the 10+ best budget cameras for Vlogging and making YouTube videos in 2024.
How to choose the best budget vlogging camera in 2024?
Smartphones are sometimes the best cameras because most mobile phones today take high-definition videos. However, if you want to gain an edge over the competition by investing in a dedicated video vlogging Camera, here are a few things to consider when looking at the Camera. Below, we will cover all the aspects you need when shopping.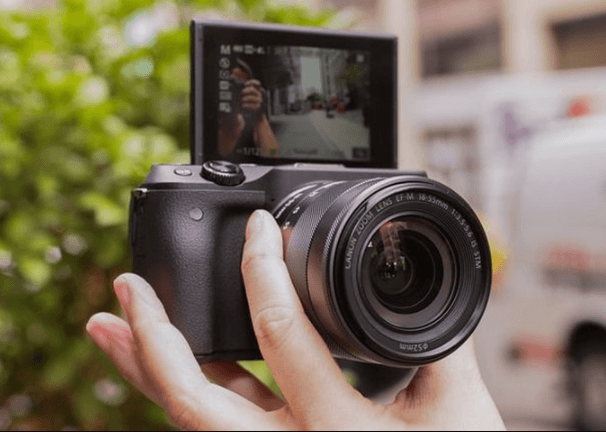 1. Video features
Cameras today are starting to come to the market as the resolution continues to increase. And we're seeing 8K consumer cameras slowly becoming the norm. But for now, 4K remains the gold standard for video. Most creators upload their content at 1080p, but it lags a bit if the Camera records strictly at 1080p. In a short time, 4K uploads will become the norm. So it's a good idea to get a future-proof setting.
2. Recording time limit
You won't be recording long clips, but maybe your type of video involves setting up the Camera and rolling it for a long time. In this case, you should know that most DSLRs and mirrorless cameras have a 30-minute recording limit for video files. You can choose the Sony Alpha a6400 if you need to record longer.
3. Autofocus
During video recording, the Camera's continuous autofocus system is a must. Even more so for beginners. So, most existing SLR cameras are unsuitable for video vlogs, except for some of the latest Canon models. You want a camera that can focus on confidence and rarely hunts or loses focus. If so, you'll need to regain focus smoothly and confidently so your viewers won't be distracted. With this, look for features like face or eye-detection AF.
4. Display
Ideally, it would be best to have a camera with a fully refractive (variable angle) screen that flips to the side. It offers the most versatile features when shooting from high or low angles. Of course, you can see what the Camera is recording and yourself. The next option is a 180º flip-up screen, the same as the Panasonic LUMIX DC-ZS70K, the cheap vlogging Camera with a flip screen. The flip-up articulation works well too. This is because the video vlog looks more natural when you look up.
5. Selfie and touchscreen flip
You'll need a flip-type selfie screen to get your composition right. While many YouTubers don't care about the only aim at the lens, the selfie screen gives you more control over what's displayed in your video. There is a workaround, but having a built-in flip-out selfie screen is much better. You will appreciate a proper touch screen. Just tap the screen to control your camera settings and focus, making your life much faster and easier.
6. Audio input
In most cases, video vloggers use a short shotgun mic mounted on top of the Camera or a small pin mic tucked into clothes or attached under a fold of clothes. It can save you time if you can record sound as a video from outside, but you need to have a microphone input socket on your Camera.
It's better to have a socket as well. This way, you can monitor the audio being recorded or at least check it at the beginning of the recording. A microphone input and headphone output socket is ideal, but if you're starting and on a budget, that's not always necessary.
For example, you can record audio using a lavender microphone connected to your smartphone. Then, sync the video with the smartphone audio on your PC or Mac.
7. Stabilize
What kind of image stabilization, whether the Camera is mechanical or digital? Any form of stabilization is essential to get a smooth, shake-free image. It's even more critical if you're walking or moving during your video vlog. If your Camera has no stabilization, you'll want an optically stabilized lens. But in the end, you'll want to consider buying a gimbal to get a smooth and professional look.
8. Camera size, weight, and build quality
The smaller and lighter the Camera, the easier it is to use whenever you want to shoot, whether you are shooting an action shoot. However, larger cameras will probably produce more beautiful pictures. The downside is that you'll need steel arm muscles if you shoot long shots.
Another consideration is to build quality and wearability. If you hike a lot, go through rugged terrain, and shoot in humid conditions, you need a camera built for these conditions. The plastic body of the Canon SL2 can fit well in a studio, but the Panasonic GH5 handles these outdoor conditions quickly.
9. Point-and-shoot Camera
These cameras are the lightest, most compact, and not the most demanding, making them easy to use and quick to learn.
How do YouTubers choose the best Camera for their Videos?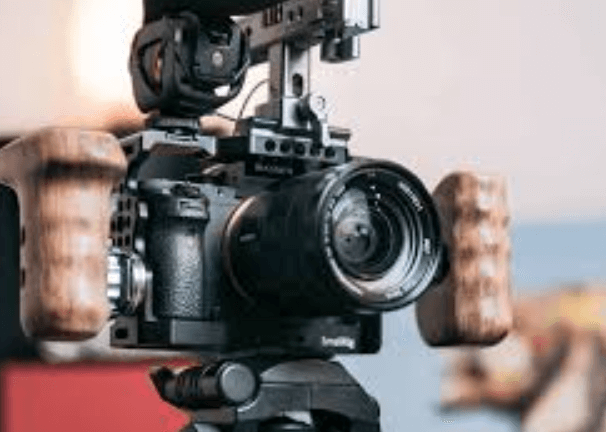 Excellent Video Resolution: Filming a video suitable for YouTube (or potentially millions of views) is a science. The science begins with how sharp and clear the video is! 4k video footage is a big hit among vloggers right now, so having a camera capable of recording such footage is already a big plus.
Of course, this is just a bonus, and 4k video cameras tend to cost more. Beginner vloggers love to start with 1080p footage and slowly move up to 4K as their subscriber base grows.
Video and Image Stabilization: Most video vlogs require a lot of people to move. So, you need a vlogging camera that provides good optical image stabilization. This built-in software prevents your videos from becoming too shaky or blurry on the go.
Wi-Fi Connection: Modern vlogging cameras no longer require external cables or plugs to transfer files, videos, and images. This is only possible through the Camera's Wi-Fi function. Some cameras have a Bluetooth option for their Wi-Fi connection, which is essential for a rugged camera.
Here are 10 of the most popular Budget vlogging cameras on the market and the ones YouTubers use to shoot their videos!
List of Best Budget Cameras for Vlogging 2024 updated list
Want to try a video vlog but don't want to invest a lot of money yet? We understand. Finding a budgeted video vlogging camera in 2024 is essential if you're on a tight budget. Unfortunately, at this price point, some vlogging cameras are slightly more expensive; if 720p, 1080p, 2K and 4K are enough, the following cameras are recommended.
A small and lightweight budget vlogging camera of 2024 capable of recording stable 4K video, this vlogging Camera represents a huge step forward for beginners. If you're new to vlogging and ready to improve your video quality, we recommend the Sony ZV-1 II.
About Sony ZV-1 II
It's explicitly designed to act as a vlogging camera, with the ability to record 4K video at 30 frames per second and 1080p video at up to 120fps.
The new Sony ZV-1 II also records stereo audio using an innovative, top-mounted directional microphone. The foldable screen makes it easy to frame selfies, and built-in optical image stabilization helps smooth out movements.
The ZV-1 II can record better video than your phone for two reasons. The first is a 1-inch stacked sensor, much larger than the image sensors used in most mainstream phones. The second reason is that the ZV-1 II combines its sensor with an f/1.8-4 Zeiss lens, which means a lot of light falls on the sensor despite its compact size. It also offers a smooth 2.8x zoom, providing a wide-angle equivalent to 18mm and a telephoto equivalent to a reasonable 50mm.
This lens isn't as comprehensive as what you'd get on a typical phone camera, but it should allow you to frame your face and shoulders at arm's length, especially if you're using a selfie stick or handle. The ZV-1 II's flip screen is easy to use and makes framing selfie videos simple. The touchscreen lets you select a focus point, start or stop recording, and access commonly used settings, including shutter speed and ISO.
Aside from the touchscreen, the ZV-1 II's menu system and button layout aren't intuitive. Vloggers will find that Sony's phone apps (iOS, Android) offer a better way to adjust settings on the fly. The many software features built into the Camera make it suitable for vlogging.
For starters, you can activate a soft bokeh blur effect at the touch of a button to separate yourself or your subject from the background. Additionally, the fast autofocus feature can quickly focus on you as a separate subject and then return to you. It can also identify faces and maintain focus as they move within the frame.
Although we still recommend a separate microphone, the ZV-1 II's internal microphone works very well, and it even comes with a furry windshield "tribble" to keep wind noise to a minimum. A 3.5mm microphone input and a Sony MI shoe mount on top allow you to add an external microphone.
The GoPro Hero10 is an action camera with image quality and stabilization. These two factors make it an excellent vlogging camera if it involves active outdoor activities.
About GoPro Hero 10 black
Boasting up to 5.3K resolution, Hero10 Black delivers much more detail than any other action camera. This resolution allows you to crop and enlarge the video. Thanks to ultra-smooth stabilisation, you won't need a gimbal for steady shots, even if the Camera bounces around during recording. It's also water resistant to 10 meters (33 feet).
Audio performance is good thanks to the built-in microphone, but you should consider an external microphone in most cases. The image quality is nothing compared to what you can get with a large sensor camera. However, the Hero10 Black produces vibrant, detailed images in bright light and performs exceptionally well in dim light.
No action camera can handle real low-light situations. If you typically go caving in dark caves or crawling through poorly lit abandoned buildings, consider a larger camera with a larger sensor and lens if you can afford to support its weight.
Its front-facing screen and multiple viewing angle options are two features that help make the Hero10 Black a tremendous vlogging camera. The colour front screen is small but easy to set up for selfies. Regarding "lens" options, you can choose between wide, linear, and narrow, allowing you to frame yourself and your adventures in more ways than you can with most action cameras.
The GoPro app, called Quik (iOS, Android), offers a variety of editing options so you can cut and create videos without needing third-party editing software. Of course, you can get better results with a more sophisticated video editor.
One essential GoPro accessory worth investing in for any vlogger is Media Mode. It includes a plastic frame surrounding the Camera and two mounts for the built-in microphone, wireless microphone, or small LED light. The rear features a 3.5mm audio input, a micro HDMI port, and a USB-C port (since the frame covers the Camera's USB-C port).
The Hero10 Black is a great action camera, but it's still an action camera. It doesn't offer optical zoom, and the digital lens mode only crops from the image, so you'll have to use a wide-angle lens for all your shots.
With a small and compact design, this Camera lets you shoot in HD without worrying about the space it takes up. If you are looking for the best-budgeted vlogging Camera that can record in 1080p (Full HD), I recommend the Canon PowerShot SX620.
About Canon PowerShot SX620
The Camera features a 20.2 megapixel CMOS sensor and records 1080p Full HD video at 30 frames per second. It also records in a convenient MP4 format, which is easier to export, edit, and upload. This is very important for video vloggers who want to edit and upload their new videos to YouTube quickly. The SX620 has four optical image stabilization modes to compensate for hand movement, unwanted camera shake, and motion blur.
The mode also automatically analyzes camera movement and applies the best correction method. You can focus on recording while the Camera does the rest. A 3-inch high-resolution (922k dot) LCD screen is on the back, making it easy to review video vlog footage. Unfortunately, it's a fixed-position LCD screen that doesn't flip over to the front.
The camera camera wrist strap, battery pack, and charger. The only thing you need to add to your cart is an SD card. SanDisk Ultra Class 10 (32GB) is recommended. If you need more (or less) storage space, you can use it with 16GB up to 128 GB storage capacities.
Fujifilm's X Series mirrorless cameras have always been our favourite mirrorless cameras. After testing various cameras to find the best vlogging Camera in 2024, we found that the Fujifilm X-S10 is the value vlogging because it has many vlogger-friendly features.
About Fujifilm X-S10
The Camera features an articulating touch screen, built-in image stabilization, and an external microphone input for better audio. This is what bloggers need. It also comes with 26.10MP resolution and 4K video recording. The X-S10 is known for its minimalist design and fantastic performance when shooting video.
This mirrorless vlogging Camera is small, lightweight, and easy to use. Even non-professional users can record stunning 4K videos and capture high-quality images. It delivers great still photos and excellent video footage, making it one of the most potent cameras a vlogger can use.
It also has fantastic manual features like colour science to enhance the colours and tones of your subject, all controlled via the touchscreen. It provides true-to-life colours in images through a film simulation mode and some automatic settings updates, making the post-capture process very easy for vloggers.
Additionally, the Camera has 5-axis built-in image stabilization to provide clear and stable videos for vlogging. You can also shoot 4K video at 30fps or record smooth slow-motion video in 240p FHD mode. The face and eye detection system can be activated/deactivated via custom buttons.
Battery life is also good; you can take 325 shots on a single charge. Vloggers will find a perfect vari-angle screen, image stabilization, Face AF, and support for an external microphone for audio. The good news is that the X-S10 has it all.
In terms of design, this Camera is small and compact; the Camera takes up additional space and is easy to carry if you're okay with shooting at 720p; this option is excellent and budget-friendly.
About Sony DSCW830
The Sony DSCW830 is a 20.1-megapixel camera with 8x zoom, shooting 720p HD footage in MP4 format for easy editing. Optical SteadyShot stabilization with two-way active mode lets you freely enjoy video vlogging while walking or running. Intelligent Auto mode automatically adjusts according to lighting conditions.
Facial recognition technology helps with focus, exposure, and white balance. So, you can start a video vlog while the Camera does all the hard work.
About Canon EOS M50
Canon's EOS M50 is the latest budget mirrorless camera in 2024 with 24.1MP CMOS sensor features, a DIGIC 8 processor, 4K video up to 24 fps, and 1080p Full HD video up to 60 fps. It also features a 3.0-inch variable-angle touchscreen, time-lapse, digital stabilization, microphone input, and wireless connectivity.
The Camera uses a 99-point AF system with Canon's DuCamerael CMOS AF to deliver performance similar to the famous 80D. However, to increase shooting accuracy, I got Eye Detect AF, and it was the first Canon camera to receive this feature. It also offers a high-speed movie mode that records at 120 fps for super slow-motion video.
Overall, Canon's EOS M50 is essentially a smaller mirrorless version of the 80D. It's a more straightforward camera, but it's the most capable option in the EOS M lineup other than the M6. It's an excellent budget-friendly option that matches your comprehensive feature set.
About Panasonic LUMIX G85
Panasonic's G85 is the successor to the G7 and is the latest mid-range Camera under the flagship GH4. Launched iCamera features a 16MP Live MOS sensor, Venus Engine processor, 4K video up to 30 fps, and 1080p Full HD video up to 60 fps. It also features a 3.0-inch variable angle touch screen, 5-axis stabilization, weather seal, HDR, Zebra, Time Lapse, mic input, and wireless connectivity.
This Camera uses a 49-point contrast-detection AF systemCameraface/eye detection and tracking. But unlike its rivals, it offers a perfect weather seal to capture even the most dangerous scenes, like action scenes. It also provides a built-in sensor-shift stabilization function to stabilize the attached lens to provide a smooth image.
And when combined with Panasonic's Dual IS II, you can easily capture sharp images in your hand with a 1-second shutter speed. Panasonic's G85 is an excellent option for those seeking a budget-friendly alternative to the GH5. As the successor to the G7, it offers a notable upgrade for a more powerful all-around and excellent entry into the micro 4/3 realm.
About Panasonic G100
Panasonic's G100 is one of the latest mirrorless budget cameras for vloggers, designed with vloggers in mind. It features a 20.3MP CMOS sensor, Venus Engine processor, 4K cameras to 30fps, and 1080p Full HD video up to 120fps.
It also features a 3-inch variable-angle touch screen, hybrid stabilization, time-lapse, USB charging, mic input, and wireless connectivity. This Camera uses a 49-point contrast-detection AF system with face recognition. New in this releaCameraOZO Audio, a groundbreaking directional microphone system that improves audio quality without an external microphone.
Instead, it uses multiple microphones pointing in different directions and works with autofocus to optimize audio recording. The Camera has a new video selfie mode automatically adjusts face/eye detection and audio tracking settings. The Camera can start recording immediately.
Overall, Panasonic's G100 is the ideal vlogging Camera in Panasonic's current lineup. It is a camera designed and developed to create this type of content that is surprisingly light and compact. Still, you get features similar to the price model without the burden of functionality.
9. Panasonic HC-V770 Camcorder Camera with Wi-Fi connection
About Camcorder HC-V770
Access to IA mode (intelligent automatic mode) and manual mode gives you complete creative control. You can set the shutter speed, white balance, and brightness (aperture/gain). You can adjust the focus with the thumbwheel control next to the lens. But if you keep iA mode, the camcorder uses face detection tracking with autofocus, which works well when moving around the scene.
The V770 also features 5-axis hybrid optical image stabilization, so handheld shooting is possible without shaking. It combines optical and digital IS, a very effective vlogging camera stabilizer. The 3-inch flip-out touchscreen gives you access to the camcorder menu, but you can also rotate it 180 degrees to point in front, such as the cheap vlogging Camera with a flip screen in 2024.
Now, this is a prominent feature for video vloggers. Another gift for non-consumer producers of this camcorder is that it has both an external microphone input and a headphone socket. A clear HDMI output and Wi-Fi connection are also provided. You can also use your smartphone to check what's displayed on your camcorder and control your camcorder remotely.
Even better, the smartphone can be a sub-camera that appears as a picture-in-picture on your camcorder. This is a handy feature if you want to show the topic you are vlogging and display it in the box at the bottom of the frame.
The Best Vlogging Camera Under $150
What? Vlogging cameras under $150 in 2024? Yes. Seems to be accurate, but cameras are viable at this price point. In this list, some cameras offer various features based on your video vlogging needs. The good thing is that these cameras usually have a bit of zoom to save some money for the buyer. Zoom isn't helpful for video vloggers, so buying an inexpensive camera won't lose much value.
There are no significant differences in image quality and low-light performance between the cameras listed here. After all, all of these cameras are budget price points for vlogging, and there is not much that companies can do to improve their cameras. Still, it's a good choice if you're starting to record your video blog.
After much research, I found this to be the best Camera for under $150 in 2024. Let's have a look.
About Canon PowerShot ELPH 180
This Canon Camera always floats around $150 and is probably the first choice to consider. It comes with Cameraust, which you need to start recording your video blog. 720p HD quality, fast autofocus, and, most importantly, imageCameralization. This model only offers an 8x zoom, suitable for video vlogs.
After all, I'm not going to use Zoom for video vlogs. Zoom is more useful if you want to record sports or take travel photos. If you want a compact point-and-shoot with good autofocus, stable images, and natural colours, and if you want it to be compact and slim and not look like a '90s camera, we recommend the Canon PowerShot ELPH 180.
The Best Vlogging Camera Under 100 Dollars
As we considered budget, some of you may not be able to afford 150 dollars, so we listed some cameras that are under $100 to help you find the best vlogging Camera.
The Sony W800 is the perfect vlogging Camera for anyone who wants to test the water with a cheap camera and explore the wonderful world.
About Sony DSCW800
This is a lightweCameraideo vlogging camera with a 26mm wide-angle lens. It is small and has a camera. This Camera is one of Amazon's best-selling cameras in its price range, and for good reason! If you don't have a budget for a Full HD 1080p camera, it's one of the best vlogging cameras in 2024, so it's an excellent camera. It shoots at 720p, is easy to charge, and comes with SteadyShot image stabilization.
About Nikon Coolpix L32
If optical image stabilization weren't lacking, the Nikon Coolpix L32 would kick all the other recorders. Nonetheless, this is a cheap camera with above-average performance (for video recording) in its price range. The most important things about this Camera are it's the only Camera under $100, and the screen is fully connected, so it's the only Camera that tells you if you're in the scene while recording.
Battery life is much higher than the average of all comCameraameras, including thCamera expensive cameras like the Canon PowerShot G7 X. It Lasts for 3Camerats (243 on average). The screen is larger than the other small-sensor compact cameras listed here. It's the cheapest Camera that vloggers are familiar with, as it can even rotate so you can see yourself while recording.
The maximum ISO is 1600, and the Sony Sony DSCW830 allows 3600, so it's still not the best option for night recorCameraNonetheless, if you have to do a lot of recording at night, you shouldn't consider buying a camera this cheap. It can still record video in 720p and is a very high-quality camera for the price. This will be your best option if you don't plan to walk or move too much with this Camera while recording.
Cheap Vlogging Camera Under $50
A digital camera means an investment of at least $300 to $3000. But how cool is it that you can own a camera for under $50? It's real. I have found such a treasure, and here I am presenting you with the cheapest group of digital cameras under 50 dollars.
Ideally, the perfect use of these gadgets is for vloggers, beginners, kids, travellers, and families who want to click on casual photos of parties and gatherings and who shoot vlogs. You can also find a lot of point-and-shoot, retro, kids, and best action cameras for under $50
But what is best for your needs? By listing the companies that perform best with this small budget, we can provide optimal performance for most purposes. So, let's dive into the real story.
For those looking for the best digital Camera under 50$ with decent picture quality, CEDITA is undoubtedly a great choice. The most straightforward function controls and the lightest weight allow you to carry this gadget in almost any situation.
So, when you're on Camera about the most entry-level photographic devices, CEDITA is a name you'll often find. This compact pocket-size Camera is specially made for beginners and kids who want to dive into photography and cameras, Such as one of the best vlogging cameras for beginners in 2k21.
With 1080P mode, an exciting 30MP resolution (if pixel peeping), and Camerafacial recognition, this is one of the ultra-low-cost digital cameras available on the market. Generally, the picture quality is provided in 1080P mode. However, a built-in flash supports ISO from auto-up to 400 when the scene is mostly dark.
Nevertheless, as an entry-level camera, you can expect a much greener effect in dark frames. However, it works well in broad daylight in 1080P and 720P modes. The Camera introduces both optical and digital zoom. The 1x optical zoom of up to 8x digital zoom does the right thing to bring the subject into the frame without distorting many image details.
The 2.7-inch IPS display camera cannot reproduce the sound of the Camera. You can record the playback sound and noise, but you must transfer the video clip to your PC to hear what you recorded. CEDITA provides a 750mAh battery that can be charged via a USB cable. This USB cable also transfers media from the Camera to a PC.
Best recommended vlogging camera accessories to use in 2024
Using a few essential accessories will improve your video and sound quality and how professional your vlog looks and sounds.
1. Sturdy and Adjustable Tripod
The Vanguard Alta Pro 2+ 263AB100 is perfect for many vloggers because it can be extended horizontally to better position the Camera on a desk or counter. The legs can also swivel wider than most tripods, allowing you to lower the Camera to the ground. You can also use this tripod for vlogging with your phone.
2. Portable lights
When you start vlogging, you will quickly realize that there are a lot of situations where lighting isn't the best. Even with a camera with good low-light performance, it's challenging to keep the ISO low enough to keep the footage from looking too grainy.
I've tried a dozen inexpensive lights from Amazon, and the best compact light for the price is the Neewer Dimmable 176 LED Video. These lights are very inexpensive but are well made and very bright. They are often so bright that you must utilize the built-in dimming feature.
3. Good Microphone
If you plan on staying in one place for your vlogs, such as at your desk or talking to the Camera, the MAYBESTA is an excellent USB microphone and one of the longest-standing choices.
4. Additional lenses
The first lens every vlogger starts with is wide-angle, but wide focal lengths can leave much to be desired. Don't misunderstand. If I had to choose just one lens for vlogging, it would be wide-angle. However, there are certain situations where a little more is required.
It's good to have two or more lenses. I recommend a simple telephoto lens like the Canon RF100-400mm that can cover a wide range of focal lengths in any situation. I also like to carry one large-aperture prime lens when I have a blurry background or need better low-light performance.
5. Camera gimbal
Running and gunning for vlogs can often lead to unsettling results. Often, you think you've taken a great photo, but then you look down the viewfinder, and the image is too shaky to be usable.
The DJI Ronin-SC works excellently. It's also more reliable, and its simple construction makes it virtually indestructible and requires no batteries or charging. The weight may make your arms a little sore, but you can use it all day without a problem.
Conclusion-Best Budget Cameras for Vlogging 2024
As mentioned at the beginning of the article, consider the three main factors before making a decision. As we consider everything, we listed varieties of Cameras and the best budget cameras for those with an affordable budget. The best vlogging cameras are under $150, 100 Dollars, and one of the cheap Vlogging cameras is under $50 for beginners and adults.
Once you get the simple answers to all these questions, it's up to you to narrow down and decide which best Camera suits your style for Vlogging in 2024. You don't have to choose the most brilliant and feature-rich vlogging Camera when you first buy!
Even beginners can benefit from an easily accessible price tag, convenient portability, and an entry-point camera with adequate recording capabilities. Please choose the best one and let us know in the comment section below.