The Xiaomi smartphones offer excellent cameras, fast processors, great screens, impressive connectivity, and much more. But some things can be confusing.
It's hard enough to decide among all the other models branded 'Xiaomi'. However, the company also offers other ranges such as Poco, Mi, Black Shark, and Redmi. So, choosing the best Xiaomi phone is not simple.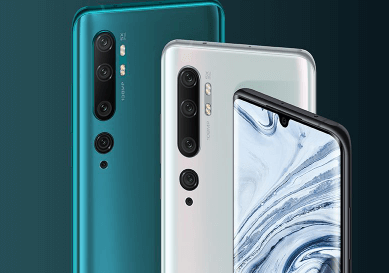 The great thing about having so many phones is that there is something for everyone. But it's really hard to keep track of all the phones. So, here we have narrowed it down to the best Xiaomi cell phones of 2022 currently available for different budgets.
About Xiaomi brand
Xiaomi sells phones under many sub-brands including the flagship Mi, the low-end Redmi, the mid-range Pocophone, and the gaming-focused Black Shark brand, most of which have multiple device lines. But you don't have to worry too much about all of this. Because instead of tossing all the intimidating arrays of Xiaomi phones, we opted for the best.
What are the best Xiaomi cell Phones in 2022?
Here is the list of Xiaomi's best phones 2022:
1. Xiaomi Mi 11-Best for Vlogging
Xiaomi Mi 11 belongs to the mid-range high-end segment of cheap flagships. The cheaper price tag also reflects some compromises in terms of features and build quality. If the tech-savvy user is looking for a high-end device with a good value for money, the Xiaomi 11 should be the flagship in 2022 and what it should cost is a clear indication.
Xiaomi Mi 11 has a huge 6.81-inch WQHD+ 120Hz AMOLED display with a small punch hole with a front-facing camera.
Mi 11 was the first phone to feature the latest and greatest Snapdragon 888. The battery is available at 4,600 mAh and supports 55W charging. Other specs and features worth mentioning include a triple camera setup on the rear, Harman Kardon-controlled stereo speakers, IR blaster, and dual SIM support.
Overall this Xiaomi phone is best for vlogging, however, you can also play games, watch movies, and more without worrying about the battery.
Xiaomi Mi 11 Specifications:
Display: 6.81 inches, QHD+
Processor: Snapdragon 888
RAM: 8/12GB
Storage: 128/256GB
Cameras: 108, 13, 5MP
Front camera: 20MP
Battery: 4,600mAh
Software: Android 11
2. Xiaomi 11T and 11T Pro-Best Battery life phone
Xiaomi has tapped the triple rear camera setup on the 11T to drive charging with primary, ultra-wide, and tele macro sensors. The phone also supports unrealistic 120W fast charging, has a huge 6.67-inch display, and offers a healthy 5,000mAh battery that relies on an in-display fingerprint reader. It is powered by the fast Snapdragon 888 processor and comes with up to 12GB of RAM.
On top of the cheaper Xiaomi, 11T is MediaTek's Density 1200U processor that keeps the lights on. It doesn't offer a 12GB RAM version, but you get the same powerful camera array. Xiaomi still cut the charging to a whopping 67W, but also kept the 5,000mAh high-capacity battery cell.
Xiaomi 11T Specifications:
Display: 6.67 inches, Full HD+
Processor: Dimension 1200U
RAM: 8GB
Storage: 128/256GB
Cameras: 108, 8 and 5MP
Front camera: 16MP
Battery: 5,000mAh
Software: Android 11
Xiaomi 11T Pro Specifications:
Display: 6.67 inches, Full HD+
Processor: Snapdragon 888
RAM: 8/12GB
Storage: 128/256GB
Cameras: 108, 8 and 5MP
Front camera: 16MP
Battery: 5,000mAh
Software: Android 11
3. Poco F3 and F3 GT-Fastest Performance
The Xiaomi-owned Poco is known for its phones that offer incredible value for money. The Poco F3 follows this recipe, offering high-end build quality, a fast Snapdragon 870 chip, and a gorgeous display for under $400. While the software may disappoint this rugged Xiaomi phone, we can't help but praise it as the closest successor to the original Poco F1.
The F3 boasts three rear cameras, is a dual SIM device, and includes an IR blaster. It also has a centrally mounted 20MP selfie camera, which is throwing away previous-generation pop-up designs. Then there's the 4,520mAh cell, 33W fast charging that charges the battery to 100% in just under an hour, and an in-display fingerprint scanner.
Then there is the newer Poco F3 GT that offers more overall. It is powered by the Mediatek Dimensity 1200 chipset, has a higher resolution main camera, and comes with larger battery life and faster charging.
Poco F3 Specifications:
Display: 6.67 inches, Full HD+
Processor: Snapdragon 870
RAM: 6/8GB
Storage: 128/256GB
Camera: 48, 8, 5MP
Front camera: 20MP
Battery: 4,520mAh
Software: Android 11.
Poco F3 GT Specifications:
Display: 6.67 inches, Full HD+
Processor: Mediatek Dimension 1200
RAM: 6/8GB
Storage: 128/256GB
Camera: 64, 8, 2MP
Front camera: 16MP
Battery: 5,065 mAh
Software: Android 11.
4. Xiaomi Mi 10i-Best for Gaming
Xiaomi dominates the premium mid-range segment with the Mi 10i smartphone. There's a lot to like, including a great 108MP camera that weighs in, a great 120Hz display, and fantastic battery life.
But the fun doesn't stop there. The Xiaomi Mi 10i also boasts a headphone jack, stereo speakers, and an IP53 rating. It is powered by the Snapdragon 750G chipset that brings 5G support to this affordable handset.
However, the phone also has some drawbacks. Low-light photography and the macro sensor on the back are rather pointless. There is also bloatware and limited availability as the phone is currently only sold in some countries.
Xiaomi Mi 10i Specifications:
Display: 6.67-inch FHD+ Full screen
Processor: Snapdragon 750G
RAM: 6GB
Storage: 128GB
Camera: 108MP
Battery: 4820 mAh.
5. Xiaomi Mi 10T Pro-Next Level flagship
The Xiaomi Mi 10T Pro has a 6.67 inch Full HD+ 144Hz IPS LCD, Snapdragon 865 SoC, 108+13+5MP wide/ultra-wide/macro triple camera module, and a 5,000mAh battery that charges. a 33 watt wired charger.
The Xiaomi Mi 10T Pro is one notch below the Xiaomi Mi 11 in the hierarchy, making it an entry-level flagship variant. Certain material choices, such as LCDs, are questionable, as Xiaomi offers an AMOLED display for its half-price model.
Xiaomi Mi 10T Pro Specifications:
Display: 6.67 inches, Full HD+
Processor: Snapdragon 865
RAM: 8GB
Storage: 128GB
Camera: 108+13+5MP
Front camera: 20MP
Battery: 5,000mAh.
FAQ
Do all Xiaomi smartphones support 5G?
In the current flagship series consisting of Mi 11 and 11T models, all Xiaomi phones support 5G. There is a non 5G version of the Mi 11 Lite, but it is not available in the UK.
In the Poco line sold in the UK, only the F2 Pro, F3, and M3 Pro support 5G. The latest Poco X3 GT and Poco F3 GT also support 5G, but it is not officially available in the UK.
How long do Xiaomi phones last?
If you take good care of your phone, you can easily use it for more than 7 to 8 years, but if you use it harshly, you can only use it for 5 to 6 years (which doesn't mean you use it a lot). It is capable of heavy use and is actually of high quality. Xiaomi is a good brand to choose from.
Why are Xiaomi phones so cheap?
Smartphones are also cheap because Xiaomi is focusing on the online market and Xiaomi doesn't spend money on advertising. This saves a lot of money, which in turn saves you money and gives you a good margin at a lower price.
Are Xiaomi phones safe in 2022?
Yes, the original Xiaomi phone with stock miui ( Xiaomi os) is absolutely safe. If you run into any software-related problems, just ask in the en.miui.com forum and you will get a solution in minutes. They also have many service centers.
Is Xiaomi a trusted brand?
Yes, Xiaomi is the fourth-largest smartphone brand in the world after Samsung, Huawei, and Apple.
Are Xiaomi phones of good quality?
Xiaomi makes some of the best value cheap phones. These are some of the easiest phones to recommend on the planet right now.
What is Xiaomi's slogan?
The Xiaomi "Just for Fans" slogan is the key to understanding the company.
Can Xiaomi use Google?
Yes, every smartphone released worldwide by the company has full access to the Google Play Store and the millions of Android apps within it.
Does Xiaomi's low price mean low quality?
Xiaomi smartphones are not cheap when you think about them. They are competitive. Although Xiaomi's CEO has stated that he will not earn more than 5% per device. Xiaomi, like other smartphone makers, does not depend on the profits of its smartphone products to keep the company going. Xiaomi sells more products than smartphones.
They make a lot of money from products like toothbrushes and other electronics. By dividing the profit between these products, you can make the product cheaper.
This does not mean that their product is inferior. After all, the Mi 10 Pro and Pocofone are the best phones in their respective categories.