Don't you know how to repair a dead phone that turned off by itself and won't turn back on or charge? Here's a guide on how to fix a Died Android phone in 2022.
An Android died phone that won't turn on or charge can be one of the most annoying experiences you can have while using your smartphone. While it's easy to trace a phone's faulty part to a specific component, it's not clear to point out why the Android phone broke in the first place.
This article will guide you through various tips and tricks on how to repair a dead Android phone whether you are using a Samsung phone, Motorola, Huawei, Xiaomi, Vivo, Oppo, OnePlus, Nokia, Google Pixel, Sony, LG, HTC, Redmi, Techno, Infinix, itel, or any other android phone.
Why my Phone Died and won't Turn On Or Charge?
There can be many reasons for your Android phone to die and won't turn on. However, they can be grouped into two categories: hardware damage and software malfunction.
Without considering why your Android phone is dead, you can bring it back to life with the fixes below. Most software problems can be solved by yourself. However, hardware problems may require the technical assistance of an authorized repairman.
My Phone Died and Won't Turn On Or Charge How to Fix it in 2022?
Method 1: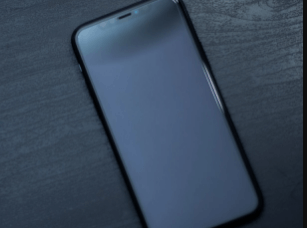 Is your phone battery completely drained and now your device is completely discharged and won't turn on or even charge? You can bring your dead phone back to life.
If your phone is a smartphone, this is a fairly common problem. It used to be a common practice to zero battery life before fully charging old batteries, but we don't want to do that on newer smartphones. 100% discharge is a major concern in new smartphones and uses lithium-ion batteries. Not good for battery health.
If the battery has drained to zero and now the phone is not responding, try the following:
1. Remove the battery
Remove the battery from your phone for a few minutes, then put the battery back into your phone, but all of your phones back in, then plug it into the original charger that came with your phone. Make sure you are using the original charger that came with your phone.
If you don't have the original charger, make sure the charger is manufacturer-approved. If the battery is built into the phone and you can't remove the battery from your smartphone, try doing a simulated battery pull.
Many phones have a way to restart the device, usually by pressing and holding the power button.
2. Check the outlet
Sometimes we can get too close to the problem and overlook something as simple as a wall outlet attached to a light switch that is off. If a light switch is designed to cycle light on and off, then when the switch is off there will be no power from the outlet and obviously, the device will not charge.
3. Try a different outlet
This could go with the suggestions above. To make sure it's not a power socket problem, try a different outlet.
Try using a computer or car charger.
Using a computer or car charger instead of a wall charger can sometimes make the battery charge and respond faster.
If you've tried these methods and your phone becomes unresponsive at 100% of the battery, it may be difficult to recharge your phone. If possible, try charging for at least a few hours in an outlet that works overnight.
Lithium-ion batteries can take some time to recharge when fully discharged. So, charge it for a while to see if you can charge it again.
Checking the outlet and leaving the phone connected to the charger overnight will usually bring a dead battery back to life.
If not try the second method:
How to repair a dead phone?
Method 2: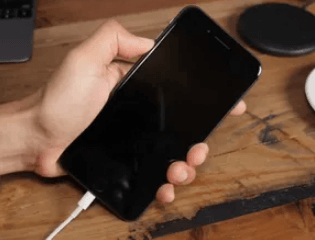 1. You may need a new battery
If you have tried these tips and suggestions or have already tried all of these and still not responding and your phone is completely discharged and not recognizing the charger, then you may need to try a different battery.
However, if the phone has been used for less than a year and the battery has not been damaged in any way check the gold lead that connects the battery to the phone and the liquid damage indicator, and the battery has not swelled, warped, corroded or built-up.
If your battery is in good condition and you have owned it for less than 1 year, you can get a new replacement battery free of charge under the manufacturer's warranty.
2. Try a different charger
If you have tried other batteries, try using the original charger first as mentioned above. If there is no response, it is possible that the charger is malfunctioning and needs to be replaced. If you have a spare charger, make sure your phone can charge it.
Walkthrough-Best Wireless Charger for Multiple Devices
If you've tried different batteries and different chargers and your phone still weighs a little more than the paperweight, then you should try method 3 below.
How to fix Died phone won't Turn On Or Charge?
Method 3: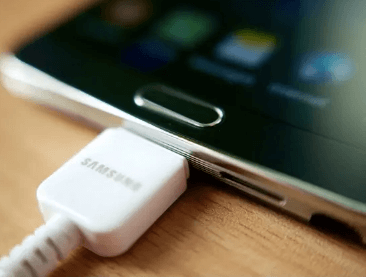 Connect to a computer to fix the problem
Unplug the cable from the charger.
Make sure the computer is turned on and connected to a power source.
Connect your phone to a USB port on your computer using the cable that came with your phone.
Wait 10 to 15 minutes.
Disconnect and reconnect the cable from your phone within 10 seconds.
Wait for 1 minute:
If you see the battery icon, your phone is powered off and charging.
If you see a red light, the battery is fully discharged. If the red light is blinking, there is not enough power to turn it on.
Charge your phone for at least 40 to 5o minutes.
Press and hold the power button until your phone restarts. You may need to click Restart.
If the 3rd method didn't work try the fourth number Method:
My Phone Died and Won't Turn On Or Charge
Method 4: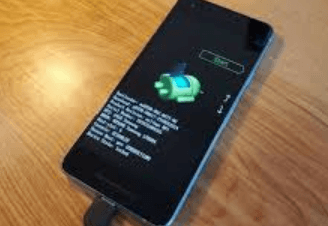 1. Force restart the dead phone
If your dead Android phone won't turn on or charge after being connected to a working charger for 30 minutes, or after connecting to a computer, you'll need to force a restart. Doing so closes and restarts all active sessions on the phone. To force restart a dead Android phone, try one of the following methods:
Press and hold the power button for 5-8 seconds or,
Press and hold the Power + Volume Down (or Up) button for 5-8 seconds.
Is your phone's screen faulty?
Check briefly before moving on to advanced troubleshooting to fix a dead phone that won't turn on. If your phone vibrates or makes a sound normally when turned on, you can use it to diagnose screen malfunctions.
Press and hold the power button for 10-30 seconds (trying to force restart your phone).
Wait for a few seconds for your phone to vibrate or make a booting sound.
Otherwise, wait 5 minutes and ask someone to call you. If the phone rings, the screen may be the problem.
If you notice that your screen is faulty, you may need to visit a repair center to have it repaired first. Also, if none of the above fixes work, you may need to visit a service center for a battery replacement or further inspection. Or, try our advanced troubleshooting methods below to repair your dead Android phone.
2. Checking Dead Phones with Multimeter
If you have a multimeter at home, you can learn how to use it to diagnose and repair a dead Android phone. Meanwhile, you need to open the phone and check the various components on the motherboard with a multimeter.
You need to check for dead mobile with a multimeter. The problem is that the reason your phone is dead could be a minor hardware issue and not a power issue. However, if you check the phone hardware with a multimeter, you can tell where to troubleshoot.
Click the link to get the best multimeter
How to fix a Died Android phone?
Method 5: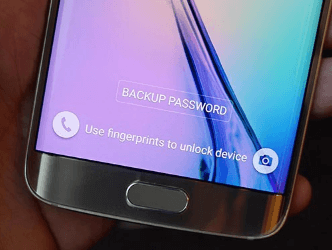 1. Flash your Dead phone
This is not the only reason why many people think about how to repair a dead phone only through hardware troubleshooting. As far as it goes, a dead Android phone can be caused by corrupted firmware or flashing of incompatible custom firmware. If that's the problem then all you have to do is re-flash the phone with the stock firmware.
Note: Now, it can be a daunting task or a risky task based on your past experiences. It is dangerous in the following senses. Flashing a dead Android phone with the wrong firmware can damage your phone. It means it will make your phone useless forever.
On the other hand, if you're afraid, it's a good idea to see a professional technician take a look. If you can do it yourself, all you need is a PC, a genuine USB cable, the ROM (firmware) you want to flash, and a flash tool compatible with your phone.
Click the link to know how to flash a dead android phone!
Conclusion:
Calm down, you've tried hard enough. However, if, unfortunately, flashing a new ROM and trying all the above fixes still fails to power on your dead Android phone, your last resort is to visit the official service provider of that brand.
In most cases, an official service provider can help you repair your dead phone for free if the problem isn't artificial or caused by mishandling. Or visit your nearest service center for high-quality mobile repair service.
Frequently Asked Questions
Can I revive a dead phone battery?
There is a possibility! Insert the battery into the phone and do not turn on the device. Instead, connect the phone to a suitable charger and charge the device for 48 hours. If successful, this method will allow you to recharge a previously drained battery.
Will it work if I put the battery in the freezer?
Cold environments help preserve battery life, but refrigerators and freezers are not safe for batteries. Condensation forms on the battery in a humid environment. This, in turn, will lead to rust or other damage. Do not leave batteries in extreme temperatures all the time.
How long can a lithium-ion battery last without charging?
Batteries that do not go through a full charge cycle have a life expectancy of 2-3 years. Rechargeable lithium-ion batteries have a limited lifespan and gradually lose charge capacity. This loss of capacity (aging) is irreversible.