Top 10+ Best Budget Smartphone with Best Battery Life 2021
Are you looking for a good smartphone with long battery life in 2021? A budget smartphone with the best battery life, perfect to hear but hard to find. Well, there are many budget smartphones on the market today. But are all budget smartphones smart? Do all smartphones have a long battery life?
Don't guess it, here you can find the cheapest smartphone with the best battery life to enjoy watching videos/movies, playing games, using the Internet, chatting with friends and family, and more for a long time.
Why choosing a long-lasting battery phone?
While buying a new smartphone, most people focus on the camera, resolution, memory, and design. Few people consider battery life when buying a smartphone. The battery life of your smartphone is a key thing to keep in mind before buying. Because without a decent battery, all the high-end resolutions and millions of pixels are useless.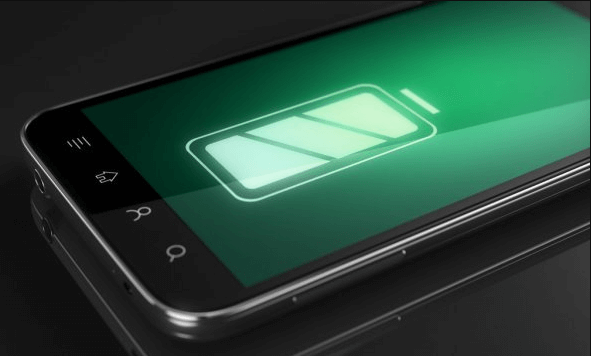 Best Budget Smartphone with Best Battery Life in 2021
Choosing the best budget smartphones with the longest battery life from our list gives you the best value for money, as well as access to premium features limited to high-end and flagship smartphones such as fast charging, long-lasting battery. Here are the phones with the longest battery life in 2021.
The DOOGEE S88 Pro release date is June 15th, 2020, and the phone is available in three color options. The top features of the rugged phone are a 10,000mAh powerful battery that lasts 7 to 8 days and is completely waterproof. (IP68, IP69K), there are 3 cameras on the back There are 21MP + 2 8MP sensors, but the main sensor comes from Sony (IMX230).
The Doogee S88 Pro rugged handset is powered by the MT6771T P70 chipset clocked on a 2.0GHz Octa-Core Cortex A53 and A73 CPU, the display part is a phone with a 6.3 inch full HD and a 1500 x 1 2340 x 1080 pixel resolution display. Contrast ratio and 410PPI pixel density. 6GB of RAM, and 128GB of storage.
Doogee S88 Pro has Reviewed by 599 people and got 4.0 Ratings out of 5 as of March 11, 2021.
2. Poco M3–6000mAh battery
As Poco phones are great budget smartphones, Xiaomi was officially announced another budget-friendly phone Poco M3 on November 24, 2020, with a long-lasting battery capacity of 6,000mAh. The dimensions of the smartphone are 162.3 x 77.3 x 9.6mm. The device is packaged in 4GB RAM with 64GB and 128GB internal storage options.
The smartphone is powered by a Qualcomm SM6115 Snapdragon 662 Octa-core processor, and the GPU is Adreno 610. The display of the Xiaomi Poco M3 comes with a 6.53 inch IPS LCD and a resolution of 1080 x 2340 pixels. It has a built-in removable Li-Po 6000mAh battery that supports 18W charging. It also features USB Type-C 2.0, USB On-The-Go.
The rear camera consists of the latest triple camera, 48MP (wide) + 2MP (macro) + 2MP (depth), with LED flash, HDR and panorama capabilities. There is a single 8MP (wide) camera in the front.
Sensors include fingerprint (side mount), accelerometer, proximity, and compass. Available in colors such as Cool Blue, Poco Yellow, and Power Black. The smartphone runs on the Android 10 + MIUI 12 operating system.
The new Poco phone has Reviewed by 7 people and got 4.7 Ratings out of 5 as of March 11, 2021.
Released in 2020, Infinix hot 9 play can be considered one of the cheapest mobile phones in Nepal today. It's cheap but doesn't sacrifice quality. It is available in two variants 3 GB RAM / 32 GB storage and 4 GB RAM / 64 GB storage.
It consists of 6000mAh the largest and thinnest battery. You can put a 10-watt micro USB charger inside the box. So, unfortunately, it can take a long time to charge your device up to 100%.
Xiaomi's Redmi 9, recently released in 2020, is available in two variants 3 GB RAM / 32 GB storage and 4 GB RAM / 64 GB storage. Redmi 9's non-removable battery has a capacity of 5020mAh that can last up to 2-3 days depending on usage.
You can put a 10-watt Type-C charger inside the box. However, as your device can support fast charging up to 18 watts, you can purchase a separate fast charging charger.
Redmi 9 smartphone has Reviewed by 1,779 people and got 4.6 Ratings out of 5 as of March 11, 2021.
Users love this Blue Energy XL phone because of its power and long battery life. It has a 5,020mAh battery and lasts 12 hours and 15 minutes. It's no surprise that this phone with the largest battery is on the list of the longest battery life. It's no secret that Blu Energy XL is designed for battery life. It also has a large screen without a 6-inch bezel.
The BLU Energy XL has a USB Type-C port with a 3.5mm audio jack, and on the right is a microSD card slot, a power button, and a volume rocker. There's a dual SIM card slot on the left side of the handset, allowing you to separate the Energy XL from most US handsets that don't have dual SIM capabilities.
It has a MediaTek 6753 chipset combined with an 8-core 1.3GHz processor and 3GB of RAM. The phone runs very smoothly, even with custom animations for the home screen, and you can instantly switch apps if there are few delay signals. During gaming, the Mali-T720 GPU seems to handle most of the modern games with an overall positive gaming experience without frame drop. BLU Energy XL is also s best gaming smartphone for gamers.
With the Motorola Moto G7 Power, the company wants to inject more performance into their phones to deliver superior performance for everyday use. Thanks to the huge 5000mAh battery, it performed without compromising battery life for 3 days, close to 2 days on average.
Despite its low price, the budget-friendly smartphone brings out a luxurious and luxurious design with an edge-to-edge display, ample memory, and storage space. The only downside is the big old iPhone like a notch. Most phones here have reduced this with dewdrops. Other limitations include no 4K video recording and are limited to 1080p due to the use of low-resolution sensors.
Moto G7 Power Smartphone has Reviewed by 1,599 people and got 4.2 Ratings out of 5 as of March 11, 2021.
7. Vivo Y11-5000mAh battery
The Vivo Y11, released in 2019, as Vivo smartphones are budgeted Y11 is another top budget phone with 3GB of RAM and 32GB of storage, offering the best battery life. It also has a non-removable battery with a capacity of 5000mAh that can last up to 2 to 3 days. It also has a 10-watt micro USB charger inside the box, which takes about 3 hours to fully charge your phone. Unfortunately, the same fast charging features as in the Redmi 8 are not available on the Vivo Y11.
Vivo Y11 phone has Reviewed by 975 people and got 4.2 Ratings out of 5 as of March 11, 2021.
8. Oppo A12-4230mAh battery
Launched in 2020, the Oppo A12 is available in two variants, 3 GB RAM / 32 GB storage, and 4 GB RAM / 64 GB storage. The Oppo A12's non-removable battery has a capacity of 4230mAh, and Oppo claims it can sustain up to 17 hours of online video streaming on a single charge. This device supports a micro USB charging port and, unfortunately, does not have a fast-charging function.
Oppo A12 has Reviewed by 2,257 people and got 4.0 Ratings out of 5 as of March 11, 2021.
Our suggestion: Budget Smartphones of Oppo and Vivo
With a 4,100mAH battery, it is one of the largest battery packs on the market. During the test, it lasted for 12 hours 58 seconds and then charged. This is an inexpensive model, as low as $100 with deals and rebates. It doesn't rank high on the list of phones with great features, but if you have a long commute with no way to recharge your battery while on the go, this energy mime is worth a look again.
LG X Power has Reviewed by 188 people and got 4.3 Ratings out of 5 as of March 11, 2021.
The 2019 version of the Huawei Y7 has a long-lasting battery with a 6.26-inch screen, but it is also of great value. The design department found a dewdrop notch design that accommodates the front camera and large bottom bezel. However, the resolution of the entry-level phone is 720p, which is 1,520 x 720 pixels when compared to the higher Full HD + resolution display.
Also, to keep costs down, Huawei opted for a micro USB port instead of USB-C and excluded NFC. To the top, the entry-level smartphone is powered by the Qualcomm Snapdragon 450, combined with 3GB of RAM and 32GB of storage, making it very suitable for low-budget phones.
Other areas where Huawei Y7 scored better than similar budget smartphones include the ability to expand storage up to 512GB using a microSD card, a powerful main dual camera setup with 13MP and 2MP sensors, the same with a 16MP sensor. Features a front selfie camera. To power all of this, the phone has a large 4000mAh battery, which is very impressive and can be used all day without the need to recharge.
Huawei Y7 has Reviewed by 343 people and got 4.5 Ratings out of 5 as of March 11, 2021.
The Samsung Galaxy A20 is the first low-end mobile phone in the A series with a Super AMOLED panel and a large panel with a long-lasting battery capacity. At 6.4 inches, it has the largest display in our lineup. However, the same display disappointed us in terms of clarity, only finding HD+ resolution at 720 x 1560 pixels. Still enough for many.
Powered by the Octa-core Exynos 7884 processor, it offers dual-core 1.6GHz and hexa-core 1.35GHz clock speeds. This is combined with 3GB RAM and decent 32GB ROM storage. Storage can be expanded with up to 512 GB of additional space using a microSD card. Unlike the other budget phones listed here, the Galaxy A20 comes with Samsung Pay NFC to support mobile payments.
Other clever features include facial recognition, a fingerprint sensor on the back panel, fast charging USB Type C support, and a large 4000mAH battery. Finally, the dual main camera setup combines a 16MP and low-light lens, and a 5MP and ultra-wide-angle lens, while the selfie camera uses an 8MP sensor.
Samsung Galaxy A20 Phone has Reviewed by 668 people and got 4.5 Ratings out of 5 as of March 11, 2021.
12. Nokia 3.2-4000mAh battery
A basic smartphone, a phone that just works, a phone with a large capacity of the battery at a budget-friendly price, the Nokia 3.2 is that phone. It only comes with 2GB of RAM and 16GB of storage to keep the cost down. However, it has a huge 6.26-inch HD+ full-view display and ample battery life of up to 35 hours per charge. The latter is thanks to a huge 4000mAh battery and processor choice, and the efficient Snapdragon 429, an entry quad-core processor.
Don't expect amazing gaming experiences or super-fast performance. Ultimately, apart from the price tag, the Nokia 3.2's USP is a design and a huge 6.26 display. If you're a basic user who checks email, messaging, and occasional browsing, this phone is a perfect fit.
Which phone has the highest battery capacity in 2021
Doogee S88 Pro with 10,000mAh longest battery life
According to recent reviews, the Doogee S88 Pro smartphone has the longest battery life with a capacity of 10,000mAh.
Which battery capacity should you choose?
The capacity of a smartphone's battery is expressed in mAh (milliamp-hour) and indicates the amount of energy it can store. The greater this quantity, the greater the autonomy of the smartphone. If the battery capacity today averages around 9000mAh, then we started talking about more powerful batteries at 10,000mAh.
However, you should not rely solely on this single criterion, as the quality of the battery can be completely different depending on the smartphone, equipment, software optimization, and use of the latter. Using your device all day long, you can't expect miracles even with the best battery life.