In the past, when you buy a watch, you just needed to kick it and it will work. No special setup procedure was required. Smartwatches now require you to connect them to your phone, set them up, install tons of apps, and charge them to work. Fortunately, the Samsung Galaxy Watch has a watch face that you can use without connecting to your smartphone.
How does Samsung Galaxy Watch work without a phone?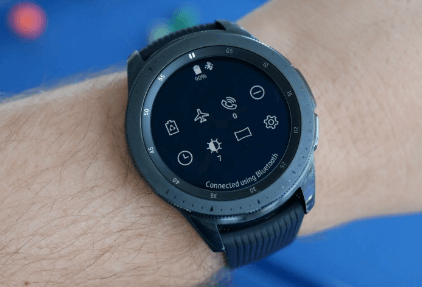 Almost all Samsung's smartwatches work without a phone. Apps that do not require an internet connection will work well without a phone. These include time, alarm clock, timer, stopwatch, and watch sensors for health tracking. But what you might miss is the phone notification on the watch, as it's not connected in the first place.
For your Galaxy Watch, you can download apps and content directly from the watch's app store by connecting to an internet connection via Wi-Fi or LTE on the watch and logging in with your Samsung account.
How to set up and use your Samsung Galaxy Watch without a phone?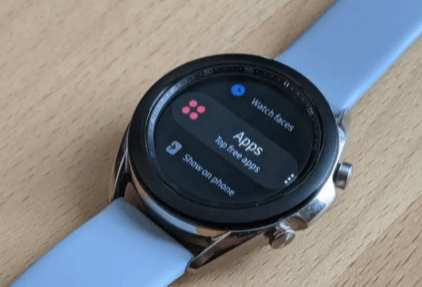 To get started, turn on your watch and follow these steps:
Tap 'Let's go' on the first screen.
Scroll down the screen and tap the question mark.
Go to the help screen. Scroll down and click the "here" link.
You will receive a notification asking if you want to use your Galaxy Watch without a phone.
On the same screen, scroll down and tap Continue. If you decide to connect to the phone instead, tap "Restart".
The Terms of Use screen appears. Tap "Agree".
Another terms and conditions screen will appear. Scroll down and check the box next to "I have read and agree to all of the above" and tap "Next".
If you prefer, you can log in with your Samsung account and set the time zone, date, and time.
Create a PIN so that you can easily restore your data if you want to connect to your mobile device later.
That's it, the watch completes the setup process.
Note: If you have already connected the Galaxy Watch to your phone and are using it, you need to reset it before you can use it without a phone.
Can I make calls with my Galaxy Watch without a phone?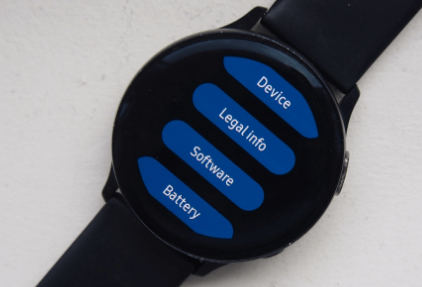 The Galaxy Watch must support LTE so that you can make calls without a mobile phone. All the latest Samsung gadgets are eSim enabled, allowing you to use your phone features and make calls through your watch without using your phone.
However, if the Galaxy Watch has only Wi-Fi or Bluetooth, you cannot make calls with the Galaxy Watch without a mobile phone.
How to activate LTE version Galaxy Watch?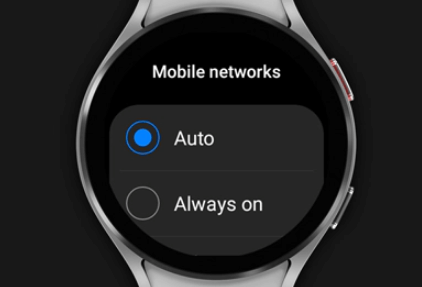 LTE Samsung Galaxy Watch must first be activated on an LTE network. Optionally, you can get a new sim or use the same phone number. The latter is useful for the ability to redirect to your smartphone when you want to speak on the phone.
Besides, the only thing you need to have to make phoneless calls on your smartwatch is an active postpaid plan on your phone. You can easily connect the two gadgets later to complete the smartwatch configuration.
The watch display shows network coverage as well as other features. Finally, check this as well, as not all mobile carriers allow electronic networks for smartwatches.
Now let's know the main question's answer.
How to Make Calls on Galaxy Watch Without Phone?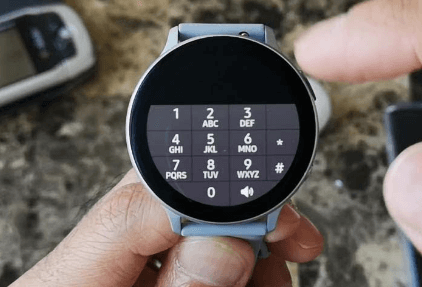 To place a call on your watch, navigate to and select Call Options.
Then select the 'Contacts' icon to select a specific contact.
You can also dial the number you want by pressing the keypad icon.
Now tap the green phone icon to start a call from your wrist.
That's it.
Answer calls on Galaxy Watch without a phone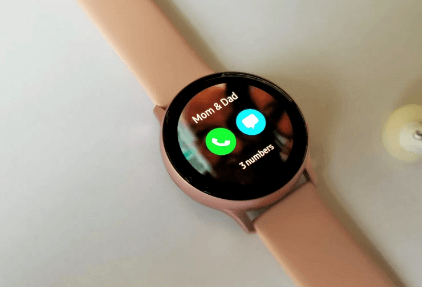 When the LTE Galaxy Watch and mobile phone are connected, the smartwatch notifies you when there is a call. If you don't have access to your phone, you can answer a call by swiping the green icon on the watch to the right or swiping the red icon to the left to reject the call.
You can also answer two calls at once by swiping the green icon to the right to answer the second call. Then click "Hold Current Call" or "End Current Call" to put or end the first call respectively.
Send messages on Samsung Galaxy Watch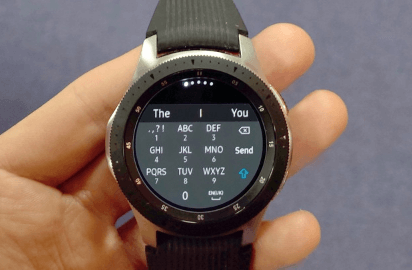 To send a quick message to a friend while running, you can use the watch's Messages app. If your watch is not connected to your phone or mobile network, touch it.
Go to Message: Select the Messages icon or Contacts icon to compose a new message.
Note: The message icon may not appear if your watch has not sent a message before.
Select Recipient: Click the message icon and select the recipient to send the message to. To reply to an existing conversation, select a message from the log instead.
You can now send a message in several ways. These methods include microphones, emoticons, writing, voice recording, quick responses, and more.
FAQs
Which watch can make calls without a phone?
Only the LTE version of the watch can make or receive calls without being paired with a smartphone.
Final words
This article concludes that if you have the LTE version of the watch, you can only make calls on the Galaxy Watch without a phone in 2022. It is also essential to enable the LTE service on your watch. We've guided you step by step and we hope you can now make calls from your watch without a phone.