Smartphones are needed without them, you will not be able to function properly throughout the day. The importance of smartphones is increasing day by day, so if you haven't already done so, you should invest right away. If you think you can't afford them, you are very wrong.
You can get the best cheap Samsung phones with the best camera for under $150. Pretty cheap isn't it? Well, if you plan on getting one, read on as we will discuss in detail.
Also, check 2022's new released phone Samsung Galaxy S22 Ultra
Top Best Cheap Samsung Phones with Best Camera Under $150 2022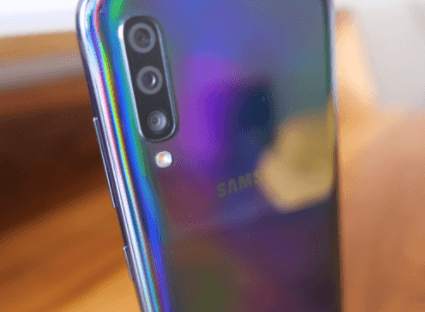 Finding which Samsung phone has the best camera under $150 is not an easy task. So we decided to help you and did some research on your behalf. Here is a list of the best Samsung phones under $150 that we think is perfect for you.
The cheapest Samsung phones 2022 list:
Samsung Galaxy A10E
Samsung Galaxy A01
Samsung Galaxy A01 Core
Galaxy M11
Samsung Galaxy A10
Samsung J7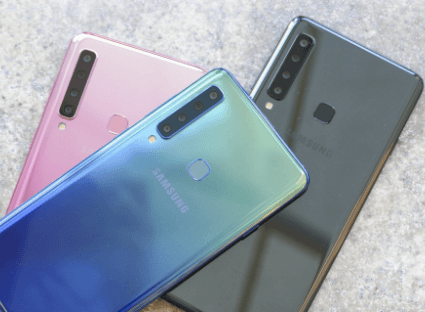 If you are looking for a Budget Samsung phone to buy, we recommend the Galaxy A10e. It is the best cheap Samsung phone for under $150. This smartphone is full of the latest Android OS and has all the features you need to perform your daily activities. The best thing about the A10e is that it comes with expandable storage.
This means you can insert a 512GB memory card and take advantage of the extra storage space to store your movies and photos all in one place. The screen size is suitable for ordinary users as well, and the infinite design makes it look stylish and luxurious.
Samsung Galaxy A10E specification:
Screen size: 5.83 inches
Operating System: Android 9 Pie
Storage capacity: 32GB
RAM: 2 GB
Camera: 8MP rear and 5MP front
Battery: 3000mAH
Samsung Galaxy A01 comes with a 5.7 inch HD screen, a 2.0GHz + 1.45GHz octa-core processor. Android 10.0 Dual 13MP + 2MP camera / 5MP front camera; Internal memory 16GB. A01 can Support MicroSD memory cards up to 512GB with 4G LTE; Wi-Fi available; Bluetooth 4.2 wireless technology and Mp3 player.
Samsung Galaxy A01 Specifications:
Software: Android 10.0
Display: 5.7 inches, HD+
SoC: Snapdragon 439
RAM: 2 GB
Storage capacity: 16 GB
Camera: 13 and 2MP
Front camera: 5MP
Battery: 3,000mAh
3. Samsung Galaxy A01 Core
If the Galaxy A01 is the best starter phone, then the Galaxy A01 Core is the next step. The A01 Core boasts a pocket-friendly design with a 5.3-inch infinity display, durable build, and back-mounted fingerprint scanner.
Looking at the spec sheet, there isn't much to write about at home about the A01 Core. The biggest selling point here is that it is powered by Android Go and comes complete with some pre-installed apps designed to stay connected without taking up too much storage space.
With only 1GB of RAM, this lite app is perfect for almost anything you want to do. The A01 Core has some drawbacks. There is only one rear-mounted camera, it uses Micro-USB charging, and there is no fingerprint scanner. Samsung is trying to make up for the lack of biometrics with a face unlock built into the software, but it wants to put more security on it.
Those checking out the A01 Core at Verizon will have to look elsewhere as this device is designed to work only on GSM and global networks.
Samsung Galaxy A01 Core Specifications:
Software: Android Go pre-installed
Display: 5.3 inches, HD+
SoC: Quad-core, 1.5 GHz
RAM: 1 GB
Storage capacity: 16 GB
Camera: 8 and 2MP
Front camera: 5MP
Battery: 3,000mAh
The Galaxy M11 with a 5,000mAh battery, Galaxy M11 is built for long distances. This budget-friendly smartphone is equipped with a 6.4-inch Infinity-O display with a total of 4 cameras so you can keep shooting. Inside, it has a Snapdragon 450 chipset and 3GB or 4GB of RAM, and 32GB of storage. Samsung's Galaxy M11 is one of the newest phones on the list.
Samsung Galaxy M11 Specifications:
Software: Android 10
SoC: Snapdragon 450
Display: 6.4 inches
RAM: 3/4GB
Storage capacity: 32GB
Camera: 13, 5 and 2MP
Front camera: 8MP
Battery: 5,000mAh
The Samsung Galaxy A10 is another Samsung device that can be purchased for less than $150. It's not like the best phones under $150, but it has a nice combination of specs and features. Everything from design to battery life offers a complete package for everyday internet users.
The screen size is suitable for watching movies, playing games, and editing movies and videos. 32GB storage space is enough for regular users. But the good thing is that you can expand this storage up to 512 GB. So what are you waiting for? Get it right away and explore the hidden features it has to offer.
Samsung Galaxy A10 Specification:
Size: 6.2 inches
Operating System: Android 9 Pie
Storage capacity: 32GB
RAM: 2 GB
Camera: 13MP rear and 5MP front
Battery: 4000mAH
Samsung J7 has been in the market for quite some time, and at its price, you get features not available in other flagship phones. It uses a unique TFT touchscreen which is 5.5″ in size, and the resolution is 720X1280 pixels. For protection, you get a corning gorilla glass 5 for enhanced protection.
The device uses Android 8.0 as the operating system, and you can upgrade it to Android 9.0 pie. The chipset used is an Exynos 7870 Octa that can deliver fast speeds when gaming or loading apps. For the memory, Samsung J7 ranges between 16 and 32 GB while RAM is constant is at 2GB.
The phone's primary camera ranges from 8MP to 13 MP, and it all depends on the specifications you want. The selfie camera is also operator-dependent meaning you can get the camera ranging between 5MP and 13 MP. J7 offers a 3300 mAh battery that can last for around 20 hours of talk time.
Samsung J7 Specifications:
Android 9.0 pie
Exynos 7870 Octa
Front 8MP
Back Camera 13 MP
Storage 16 and 32 GB
RAM 2GB
Corning gorilla glass 5
3300 mAh battery
What to consider before buying a cheap budget Samsung smartphone?
Buying a cheap Samsung smartphone with the best camera is not as easy as you might think. but, if you visit an online store like Amazon, you can like several. To be honest, the options to choose from will be endless. But the question is what to choose?
Consider these features as they are the most important ones. If you've rated them all, I would have narrowed them down to the best cheap Samsung smartphones 2022. Before you buy any kind of phone you must see 5 things mentioned below:
High-quality camera
Fast processor and RAM
Enough storage space
Longer battery life
Fascinating design
FAQ
Can I get the best Samsung phone for under $150 or less?
For a Samsung smartphone, $150 may seem too little for the best smartphones. But the truth is, you can find the best phones at any price point. All you need is to get a device that is smart and has all the features you want. If you need a pretty average phone at a reasonable price point, you can find the best Samsung smartphone for under 150 dollars.
Which is the cheapest smartphone of Samsung?
If you want an entry-level phone with a beautiful display despite its moderate battery life, the Galaxy A01 Core for under 150 dollars is the cheapest phone from Samsung.
Conclusion-Best Cheap Samsung Phones
So this was the list of Samsung's best smartphones with excellent cameras, we will keep updating our list of the cheapest Samsung phones with high-quality cameras, so stay tuned with Vokeme.