Which is better wired or wireless mouse? We are going to start a real comparison of the two mouses versions based on different use cases. We will compare both wired and wireless Mouse for the following parameters.
You will also learn about the pros and cons of individual Mouse, whether wired or wireless that will make it clear which is better wired or wireless mouse! We have also listed the best Wireless and Wired mice.
Wireless VS Wired Mouse
Despite being an older type of technology, wired gaming Mouse have several key advantages over wireless Mice that most gamers don't want to miss. Let's know the advantages of wired and wireless gaming Mouse.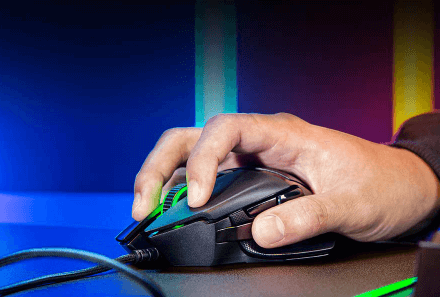 About Wired mouse
Wired Mice were first released in 1968. Since then, various shapes have changed and new features have made it the best companion for computer users. Wired Mouseoffer higher speeds when physically connected to a computer or laptop using a USB port (but older mice needed a PS2 port behind a personal computer, but PS2 is now obsolete). Since the battery is not required, the life expectancy is longer as long as the cord is not broken.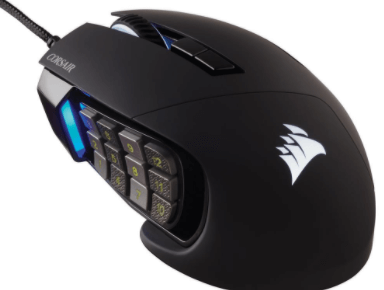 Advantages of a wired mouse
Speed ​​and Precision: If you're a gamer, you can understand that a slight lag can miss your goal in the game. Because the wired mouse is physically connected, you can enjoy your gaming sessions at incredibly fast speeds.
No Maintenance: No special maintenance is required for the wired mouse, other than managing the cord to prevent pulling or cracking.
Price: Wired mice are cheap and you can get the best mouse under $20.
Disadvantages of a wired mouse
No Freedom: Because the mouse is physically connected, there are restrictions on the ability to move in a certain range. You may need to adjust the cord to get the right position for a comfortable grip and hand movement.
About Wireless mouse
Wireless mouse has revolutionized the work industry to give computer users freedom and comfort. You don't need to manage cables, especially if you move a lot. Otherwise, keep rolling the mouse cable to loosen it. In general, wireless mice were a bit expensive in the early days, but these days they are not that expensive.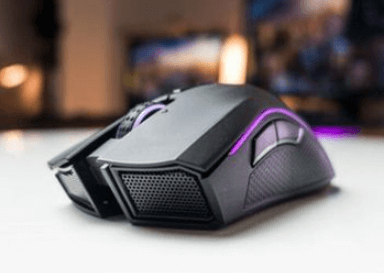 Advantages of a wireless mouse
Complete freedom: The wireless mouse connects to Bluetooth and does not require wires, so you can comfortably move your hand while working or adjust your seat without having to adjust cables.
Versatility: You can also use a single connector to connect one or more accessories, such as a wireless gaming keyboard. You can conveniently make multiple connections using a single USB port.
Extra: With no messy leads around, the desk looks clean and aesthetically pleasing.
Price: Wireless mice are a bit expensive you can get the best mouse under $20.
Disadvantages of a wireless mouse
Speed ​​and Precision: If you're a gamer or you're doing very precise work like an AutoCAD designer, photo, or video editor, you'll find there's a slight delay in button presses and actions. However, the premium wireless mouse works without lag.
Maintenance: Over time, you need to maintain your wireless mouse by replacing the battery, and you can even make the mouse useless by misplaced wireless connectors.
Best FAQs about Wireless VS Wired Mouse
Are wireless mice better than wired?
Both mice are having the same problem. By default, a wired mouse is a bit faster and more responsive. A cheaper and more practical option for everyday computer users. A wireless mouse, on the other hand, is a bit more flashy and lets you move around your desk at will.
Are wireless mice better for gaming than wired mice?
A wireless gaming mouse offers unparalleled comfort that a wired mouse cannot match. There is no cable drag or resistance when moving the mouse, so your hands are much freer. Unlimited movements translate into smoother tracking and faster flicks while playing.
Do pro gamers use wired or wireless mice?
Have pro gamers ever used a wireless mouse? Almost 98% use a wired mouse. If you're playing competitive games, even a 50ms response time makes a huge difference, and a wired mouse is faster than a wireless mouse.
Are wireless mice slower than wired?
Wireless devices are inherently slower than wired devices. This is because these devices transmit information wirelessly. This delay is especially important for gamers. Since wired devices don't exhibit as much lag as wireless devices, gamers can choose a wired gaming mouse over a wireless one.
Does your wireless mouse have any lag?
Most wireless mice on the market have a latency of around 8-16 ms. This comes from the typical 125Hz USB polling rate and encoding, transmission, and decoding of wireless signals.
Are wireless mice worth it?
A good wireless gaming mouse is more expensive, but it's worth considering if you want to reduce the clutter of your desk, play in multiple locations, or don't bother dragging cables. For years, wireless hasn't been a good option for gaming mice because of latency or lag.
Are wireless mice harmful to health?
The radiation emitted by wireless mice is not hazardous. It is most likely to emit two different frequency bands of electromagnetic radiation. The first is a small laser (optical frequency) under the mouse that we use to register mouse strokes.
Why are wireless mice so expensive?
Wireless mice typically cost more than wired mice because of their batteries and wireless technology and must be housed in a case gaming mice with lots of extra buttons and RGB lighting usually cost more than models with a simple design.
 How long does a wireless mouse last?
A good quality wireless mouse is durable and can be used easily for up to 3 years. Choosing a good wireless mouse can also provide you with faster speeds than a wired mouse. However, choosing a cheap wireless mouse will shorten its lifespan. It can last up to one to two years.
Should I turn off my wireless mouse when not in use?
The first tip to remember is to turn off your wireless mouse when not in use. This will greatly improve the battery life of your wireless mouse. At the end of the day, you can use the manual off method to turn off the mouse.
Why does my wireless mouse use so much battery?
If you do not follow certain best practices, your wireless mouse will drain more battery. It also depends on your daily usage. In terms of working time, heavy usage drains the battery more. Use a brightly colored mouse pad. Dark or transparent surfaces drain the battery faster.
How long should the AA batteries in a wireless mouse last?
Wireless mice aren't that heavy on battery power. A suitable battery can last 4 to 8 months before the battery needs to be replaced.
Does a wireless mouse come without a battery?
The Canyon brand has launched a new, ultra-lightweight wireless mouse that works without batteries. Working 8 hours a day, the battery charge should last for 2 weeks. This mouse is ultra-light and portable and weighs only 140g.
Can a wireless mouse work with all receivers?
Any wireless mouse that supports the Unifying Receiver can be used with the Unifying Receiver. A single Unifying Receiver can connect up to 6 wireless devices.
Can I use a mouse with my laptop?
Yes! a wired mouse is connected to the system via a USB cable. All you need to do is plug the mouse USB cable into the matching port on your laptop, restart the device while it is connected to the device, and install the necessary hardware drivers to function properly.
Here are some recommendations for wired and wireless gaming mouses that will be best in 2022.
List of Top Best Wired Mouse 2022
It takes more than features and price to define the wired best mouse. It may be true that the idea that the best technology in the world today is always expensive. Well, it doesn't always have to be. With a little diligence, you can get a great device for a very affordable price.
We did this for you. Not only will this list help you save time, but it will also help you choose the one that perfectly suits your tastes and specific needs. Delight your eyes on our list of the best mice under $20.
It offers high-quality sensors (most of them have LED sensors), an attractive and robust design, and great feedback. At the very least, we can guarantee a good design, accurate clicks, and instant feedback on clicks. Some of these devices are the best mouse for gaming.
Best for gaming
Glorious Model O is excellent for an ultra-light gaming mouse. It's the lightest of the mice we've tested, has a low click latency, and a high polling rate, offering incredible performance. It's very comfortable with a two-handle design that fits all grip types, but this mouse is on the bigger side and those with smaller hands might consider the Glorious Model O- instead.
Pros
The click delay time is low.
It is very well built and robust.
Light and flexible cable.
Cons
Not suitable for small hands with small grip types.
2. Razer Basilisk V2
The best-wired mouse for gaming
The Razer Basilisk V2 is an excellent FPS gaming mouse. The click latency is very low, the customizable CPI range is very wide, and the maximum polling rate is high. All buttons are reprogrammable and comfortable enough to be used for long gaming marathons. Smaller hands may be more difficult to use claw or fingertip grips, but they are suitable for palm grips of all hand sizes.
Pros
Great performance and customization options.
Much better cables than previous versions.
Fits most grips and hand sizes.
Cons
Aside from the palm grip, it's a bit too big for small hands.
3. Microsoft Classic IntelliMouse
All of our peripherals these days are filled with unnecessary lighting or are deforming into strange shapes. So, with a classic design and attractive white lighting, the Microsoft Classic Intellimouse wired mouse is a breath of fresh air. It also strengthens the sensor, allowing users to increase the DPI to 3,200.
If you're looking for a mouse that isn't wireless and isn't for gaming, but can help you do it all, the Microsoft Classic Intellimouse wired mouse might be your best mouse under a low budget.
Pros
Solid design
Responsive
Programmable button.
Cons
4. Razer Viper Mini Mouse
Fastest RGB Lighting Gaming Mouse
The Razer Viper Mini is extremely lightweight and has incredibly low click latency, so even competitive gamers shouldn't notice any lag or lag. The sensor performance is also excellent, and although the maximum CPI is not as high as the other options, it is likely still higher than what most people use.
All the buttons on the mouse can be reprogrammed within the software, the cables are flexible and there is no drag on your desk. The mouse is also very comfortable and should fit any hand size with your fingertips.
Pros
It is very light.
The click latency is very short.
Excellent sensor performance.
Great cable with minimal kink and drag.
Cons
Small designs may not be comfortable for large hands.
The CPI range is not as wide and adjustable as most Razer mice.
Best wired MMO Gaming Mouse
This mouse is designed for MMO games. It has a movable 12 button side panel for easy access to all buttons. The performance is excellent and can be customized to your liking within the Corsair software. However, small hands shouldn't use this mouse as a fingertip, and extra-large hands may feel like the mouse isn't long enough when using the palm grip.
Pros
Lots of programmable buttons.
Excellent performance (customized).
Amazing build quality.
Cons
The little hand at the tip of your finger.
List of Top Best Wireless Mouse 2022
Are you looking for the best wireless mouse 2022? Whether you want to spend quality time with an average user, player, graphic designer, or laptop, an inexpensive, dedicated wireless mouse is more comfortable than using a touchpad. It also saves time and undoubtedly works much more accurately than a touch panel.
A typical mouse connects to a computer or laptop using a cable. So there is a chance that the wire will get tangled or torn. Today we have a list of the leading wireless mice for you.
1. ANKER 2.4G wireless vertical mouse
Best Wireless Mouse for Laptops, Desktops, PC, and Macbooks
In our previous article, we listed ANKER's best power banks, this time we bring ANKER's best wireless mouse. If you have pain in your wrist using a mouse, switching to something with vertical adjustment may solve the problem. While it may take a short calibration period, Anker's ergonomic design is very useful with fast-tracking and sensitive scrolling.
This mouse features a six-button design with a dedicated side navigation button and DPI switcher, and it goes well with the red glowing LED bar. But the right and left buttons were also confusing to press down more than I wanted. It connects via a USB dongle, no software is included, but the driver installs quickly.
Pros
The vertical design prevents wrist strain.
Fast-tracking and sensitive scrolling.
Six-buttons
LED bar
Cons
No on-off switch
Hard to reach some buttons
2. Logitech M510 Advanced Wireless Mouse
Best for Computer
Logitech's M510 Advanced is an ideal under-$20 mouse thanks to its convenient grip and a pair of customizable side buttons. We especially love the rubber side grips with dimples, narrow profiles, and smooth plastic surfaces that come in black, blue, or red. The first setup and track were quick and continuous, but the two-year battery life and a dedicated on/off switch to protect two AA batteries would be interesting for advanced users.
Logitech's trademark slide-out battery case is well designed and has a dedicated slot for an integrated object that works with other Logitech beam peripherals as well. Registering the navigation button takes a little bit of power, but you can customize the role using partner SetPoint software.
Pros
Customizable side buttons
Easy-grip
Attractive design
Two-year battery life
2 years of power from 2 AA batteries
Cons
Slightly thick side button
For Notebook, PC, Laptop, Computer, and Macbook
The mouse has a streamlined arc and thumb rest to help reduce the stress caused by the long-term use of the mouse. Side feet help reduce slippage and maximize your feel! The battery life is up to 15 months, so you don't have to worry about frequent battery replacement! Easy use no driver is required and you can directly connect and play with a wireless mouse.
Plug and play! This computer mouse supports 33 feet wireless connection, so you can use this mouse anytime, anywhere without worrying about the power cord. Advanced technology makes your mouse move smoothly on your computer screen!
Pros
Universal portable mouse
Supports 33 feet wireless connection
Battery life is up to 15 months
Cons
4. TeckNet Classic 2.4G Portable
Best Wireless Mouse for gaming
The right-handed TeckNet Classic's main buttons give it a neat feel, while the dimpled rubber grips, plastic scroll wheel, and matte gray plastic build make for an enjoyable experience. However, the mouse is so large that it deviates from the overall ergonomics. The front navigation buttons have a physically irritating texture, but the orange accents help create the overall design, just like the transparent CPI switchers.
The mouse was immediately connected via a USB dongle and there were no issues with tracking or response times. The base's power switch and active sleep mode help reach TeckNet's 18-month battery life claim.
Pros
Classic's main buttons
Nice design
Transparent CPI switchers
18-month battery life claim
Cons
The texture of the side button is rough
For Windows and Mac computers
One of the smallest mice on the list, the M185 features an attractive three-color plastic design with a matte finish. Despite the relatively basic layout without the side buttons, the slightly concave right and left buttons and the scratched rubber scroll wheel work perfectly. The mouse driver was responsive and accurate while clicking and tracking a few seconds after plugging in the USB receiver.
Pros
Side buttons
1-year battery life
Cons
How to choose the best one Wired Vs Wireless mouse?
Speed ​​and precision
Wired: Wired mice dominate in terms of speed and accuracy because they use the wired mouse to transfer data faster than wireless mice.
Wireless: Wireless mice may have some delays that the average user may not notice, but only precision workers can tell.
Versatility
A wireless connector is required to connect a wireless mouse. However, you can connect your wireless keyboard and mouse with the same connector without having to buy a new connector or use a different USB port.
Convenience
A wireless mouse is much more convenient than a wired mouse that messes around the cable and keeps adjusting the cable so that the convenient hand position works. The wireless mouse gives you total freedom to move conveniently without worrying about wire pulling.
Price range
However, the price leg of wired and wireless Mouse has been greatly narrowed. Nevertheless, you need more money to buy a wireless mouse compared to a wired mouse.
Conclusion- Wired VS Wireless mouse
We hope our this guide "Wireless vs Wired Mouse" helped you to choose a better wired or wireless mouse for your need whether you need the mouse for gaming, office work, travel work, or homework, also you have enjoyed our list of "best Wireless and Wired mouse 2022".