As we all know, there are two Samsung Galaxy chips or processor variants: Snapdragon and Exynos. However, if you want to know how to check if your phone has Snapdragon or Exynos, this post is for you.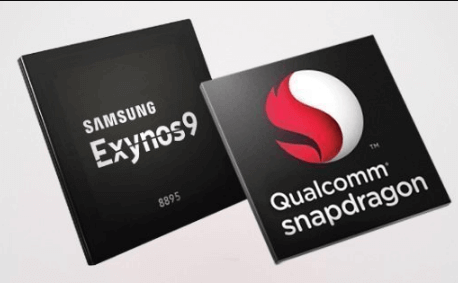 Meanwhile, Exynos CPUs are primarily available to European and Asian consumers. Consumers in China and North America are more likely to get Snapdragon.
1. How to Check if Snapdragon or Exynos?
There are many ways to determine whether a Galaxy phone has a Snapdragon or Exynos chip. However, some Samsung Galaxy models need apps to check their system; others can be checked by setting, so let's look at more accessible ways to check it.
Method 1:
Open your Samsung phone settings. Then click "About Phone". There, you will see all the phone specs, including the processor. You can check whether your phone is Exynos or Snapdragon-powered.
Method 2:
Click here to download CPU-Z. Run it when the installation is complete. Now go to the "Device" tab, and next to the "Board option", check whether it is Snapdragon or Exynos.
With CPU-Z, you can check battery health, capacity, device brand, system, and other information.
Method 3:
On your Galaxy phone, download the Phone Check and Test app. Launch the app and click" Report". Go to the "Processors section" and find the "SOC"; it will tell you if you have Exynos or Qualcomm.
How to know if Samsung is Snapdragon or Exynos, video explained
2. Difference between Snapdragon and Exynos
This is what distinguishes the structure of Exynos and Snapdragon SoCs. If executed well, each of them should be a champion in its own right.
All of Samsung's Exynos processors are designed and manufactured in-house, while Qualcomm outsources chip production to Taiwan Semiconductor Manufacturing Company (TSMC).
It is a collaboration that has been continuously delivered for companies. Chip development is a collaborative process, and both Qualcomm and Samsung utilize the ARM architecture with internal tweaks to their processors.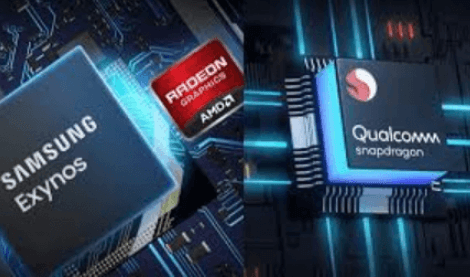 ARM provides Cortex cores to two companies, with Samsung making the Mongoose version and Qualcomm changing and renaming the Kryo core.
Significant changes in implementation start here. Exynos chips are octa-core CPUs by design, while Snapdragon processors are quad-core chips. Qualcomm says the Kryo core outperforms the Cortex and Mongoose cores by up to 23%. Qualcomm uses a custom GPU called Adreno. This GPU is far superior to ARM's Mali GPU that Samsung uses in its SoC.
However, with the current Exynos 2100 CPU, Samsung teased that they would go with AMD for their future mobile GPUs but opted for the latest ARM Mali-G78 GPU. However, not all Samsung chips are lost. It uses smaller semiconductors and boasts faster RAM and memory speeds.
3. Why does Samsung use Exynos chips?
Samsung chose Exynos chips for various reasons, most of which are commercial. It is understandable that Samsung, the largest maker of mobile devices, wants to reduce its dependence on other chipmakers.
It's a paradigm that Apple has successfully implemented, and the benefits are clear. Most mobile networks in the US use CDMA, so most Exynos phones are in Europe and Asia, not the US.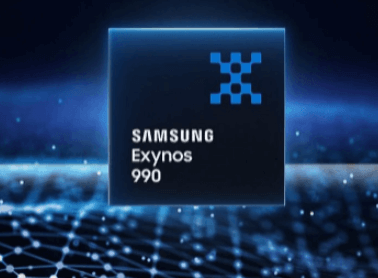 Another consideration is that Snapdragon will incorporate LTE and support 4K video, which Exynos CPUs have struggled with.
Also see, Which Cell Phone Has the Best Reception?
4. How do I find hardware information?
Go to your device's settings menu and see the options detailing your Android system information. This may vary depending on the brand of the device and whether it is a phone or tablet.
Final words:
That's all; it was a way to check and tell if a Galaxy phone has a Snapdragon or Exynos chip or processor. If you are facing any problems, you can in the comment section, and we will answer you as soon as possible!