What is an Unlocked Phone?: An unlocked phone is a by default device that is not connected to a designated carrier. If you own one of these handsets, make sure you can change your carrier the way you want. Just replace the SIM card internally and insert the SIM card of your preferred carrier.
When you insert a new SIM card, your device will connect to a new network belonging to the SIM card's carrier.
Unlocked vs locked phone: the difference between locked and unlocked Phone
Unlocked phone:
In comparison, an unlocked phone doesn't have a lock, so insert a SIM card, and the phone works and connects to your wireless account. For many years unlocked phones have been almost exclusively GSM. If in doubt, always check with your phone manufacturer or network carrier for compatibility.
When buying an unlocked phone, keep in mind that it is highly unlikely that you will be able to pay off in interest-free installments as if you bought it through your carrier. Instead, you have to pay everything in one lump sum. Many manufacturers offer some funding, but it varies on a case-by-case basis.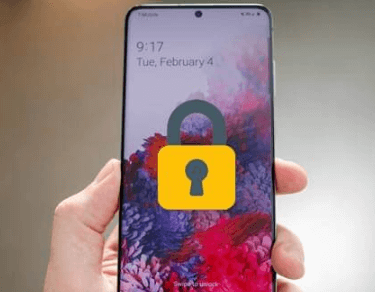 And, when you take your unlocked phone out of the box, you will immediately have no network services available. You need to go to a network that supports the phone, choose a plan, get a suitable SIM card and go through the activation process.
This depends on your wireless provider. It's also great for those who like to keep up with the smartphone market, as buying an unlocked phone gives you the freedom to sell and update frequently without paying a fee.
Locked phone:
The process of locking your phone to one carrier is called SIM lock or network lock. A built-in technology limitation that applies to the phone upon activation. This restriction intends to allow mobile phone providers to allow phones to be used only on their networks or in certain restricted countries.
Your phone is locked to accept only a limited number of entries, called International Mobile Subscriber Identities (IMSI), and you can limit your phone to using only one SIM during its service life. When you buy a new phone, you will likely be locked out, especially if you bought it under contract. All types of phones are locked, from the newest to the oldest phones.
Why do providers use SIM locks on smartphones?: To understand this, we need to look at the economics of the cell phone sales business. Because high-end smartphones are prohibitively expensive for many consumers to purchase, carriers have entered into mutually beneficial agreements with smartphone manufacturers to adopt smartphones and earn more money from their monthly subscriptions.
Providers subsidize purchases or provide free calls, usually on compulsory monthly contracts for about two years. This can save you hundreds of dollars in phone prices, making your contracts more attractive and attractive to new customers.
By entering into a contract in return for a subsidy, the supplier can protect its investment by progressively recovering the cost of the subsidy over the term of the contract.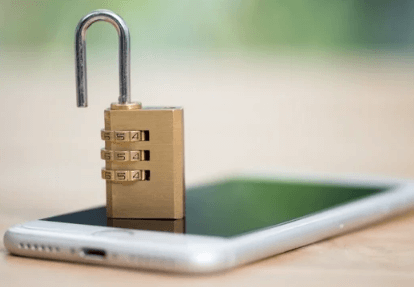 This is usually implemented in conjunction with an Early Termination Fee (ETF), which allows the customer to receive a refund in case of non-compliance with the contract. If you want to buy an unlocked phone that can be used on any carrier's network, you usually need to buy the phone at its full retail price.
In short one of the big reasons is your phone is locked to maintain a contract with your carrier. For example, if you have a contract with a specific carrier, such as Verizon, and you purchased a new phone through this plan, the cost of the phone will be included in your monthly bill. So instead of paying your phone bill upfront, you split the cost and add it to your two-year contract.
In addition to the service charge, you pay for your phone bill in 24 monthly installments. If you decide to switch to another carrier, you will need to unlock your phone.
When you buy a phone online or from your carrier, the company will notify you if it's unlocked. Usually, this is only the case if you pay the full phone bill. When you buy an unlocked phone, you don't need to do anything.
However, if you're locked out, you'll need to figure out the specific criteria for the carrier you're contracting with. They can explain and negotiate the terms of the contract to find the contract, so they can give you a code that is used to unlock the phone.
You can trade or sell your device for a much better price and the flexibility to change carriers to get a better deal, but unlocking your phone can usually be expensive. The amount of time you have to pay to get out of your remaining contract. That's why it's best to buy the phone yourself or an unlocked phone before signing the contract.
Unlocked vs locked phone 2022 final thought
Buying a locked smartphone also has some advantages. First, it is sold at a discounted price. If you agree to continue using your carrier's network, your carrier will subsidize a portion of the cost or bundle it into your monthly subscription. A locked phone also cancels theft.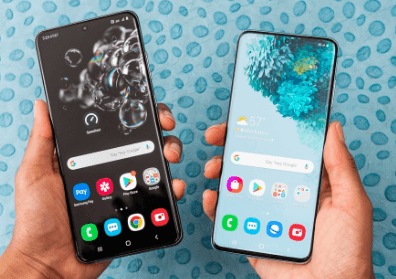 On the other hand, unlocked phones are more likely to be sold illegally or used abroad through other carriers. For example, Verizon locks out new phones as a security precaution. Now let's see the advantages and disadvantages of unlocked phones.
Advantages of unlocked phones
There are many benefits to investing in an unlocked phone. Some of these benefits are:
1. Save more money
Sometimes you can charge high prices for all the services your current carrier provides. This can end up straining your budget. To minimize these costs, you might consider switching carriers to save a few dollars.
An unlocked phone will allow you to do this seamlessly. All you need to do is choose a carrier that charges reasonable prices for all services.
2. No need to pay monthly
As we said, some carriers offer devices every month. This can be convenient for the time being but can put a strain on your budget in the long run. To be honest, device payments can leave you in debt for a long time.
Sometimes, if you want to change carriers, you may not be able to shut down the network. To avoid these inconveniences and costs, you should consider investing in an unlocked phone.
3. Enjoy the freedom of a carrier
As mentioned above, unlocked phones usually have no restrictions. Also, these mobiles do not have contracts or relationships that are limited to one company. So, if you want to switch carriers, you can do it easily.
For example, if you've been traveling and your current carrier is not supported in your host country, your carrier can change your carrier by purchasing a SIM card that works well for your host country.
This makes the unlocked phone ideal for travelers or people traveling from one area to another. To switch carriers, your device must be compatible with that network.
4. You can use two networks at the same time
Most mobile phones today can now support dual SIM networks. This allows you to use two different networks at the same time.
For example, you can choose one network to make calls and the other to browse the Internet. Thanks to this flexibility, you will not have any difficulties even if you are abroad, making it more convenient for you.
If you keep your current carrier's SIM card and insert a new SIM card into your phone, you can make calls, text, or browse the Internet the way you want, even when you are abroad. In general, the convenience that comes with dual SIM unlocked phones is unmatched.
5. Get faster updates
Every carrier you find there usually updates its own devices. Sometimes these updates can take some time and this can slow your device down a bit for some tasks. However, the rate at which you receive these updates usually varies from carrier to carrier.
It may take some time for your chosen carrier to optimize the manufacturer's software updates. This means it may take longer for your device to receive the necessary software updates.
However, if you have an unlocked device, you can get faster updates directly from Google rather than relying solely on updates from the manufacturer.
6. Choose various models
Unlike other devices, unlocked devices have different models to choose from. Just choose the one that fits your budget and needs. That's it now let's move to the disadvantages section.
Are there any disadvantages of unlocked phones? Yes. Although unlocked devices have proven to be beneficial, they also have several drawbacks.
Disadvantages of unlocked phones
1. You can't get support from their carrier
Unlocked phones users may not be able to get the support they need from their carrier. Whenever you encounter a problem with the service provided by your preferred carrier, the first thing you usually do is contact their customer care team.
However, using an unlocked device may prevent you from getting the support you need. At some point, you may be alone and this can frustrate you. So, you need to be prepared for these situations when using an unlocked device.
2. You have to pay full payment at once
Full payment is required for unlocked devices. If you want to buy an unlocked phone, you must be prepared to pay in full. The only time you can pay in installments is when making purchases using your credit card. So, you need to set a budget for this device before you can buy it upfront.
There are many questions Vokeme readers ask about unlocked smartphones. We have tried to cover all the questions in this post, hope this will help you!
Are unlocked phones safe?
Choosing an unlocked GSM phone in the US is very safe as almost everything works. Keep in mind AT&T and T-Mobile as well as their respective prepaid and MVNO brands. Some phone manufacturers will pay attention to the fact that their devices will work with any wireless network.
What happens when you unlock your phone?
Unlocking your phone allows you to change carriers without buying a new device. All carriers should allow you to do this as long as you pay for the phone bill. Most smartphones are available on all US carriers.
Can you put any SIM card into an unlocked phone?
If your phone is unlocked or not connected to a specific carrier or device and the SIM card is available on your new phone, you can switch your SIM card to another phone. Simply remove the SIM from your current phone and put it in your new unlocked phone.
Can I use an unlocked phone with Verizon?
Most mobile phones can be used on any network. An unlocked phone is a phone without a network provider. But the unlocked phone can now work with all available network providers, including Verizon.
What does it mean that the phone is carrier locked?
Many phones sold by a carrier are locked to that carrier. Locked phones are only available with your carrier. It cannot be used with other carriers' services. This lock can usually be removed by entering a special code or numeric password.
Can I just buy a phone and put a SIM card in it?
If you have bought an unlocked phone then you can. When cell phones first went on sale, other phone companies pinned the handsets they sold to their networks.
How do I know if the phone is unlocked?
You have to go to Settings > Connections > Mobile networks > Carriers and tap Search Now to see if the names of other carriers appear. If you see multiple carrier names, your phone may be unlocked.
How much does Verizon charge to activate an unlocked phone?
There is a one-time fee of $35 per device activated or upgraded on the Verizon network. This fee applies regardless of device type, as each device is set individually. The activation fee is a one-time fee to activate a new line of service on the Verizon network.
Is there a subscription fee for unlocked phones?
All carriers (except T-Mobile) charge a one-time fee for activating a new phone or another device on their network.
Some of the popular carriers subscription fees:
AT&T: $25

Sprint: $30

Verizon: $35
There is no subscription fee for T-Mobile, but the carrier charges $25 for a SIM card kit.
Can I switch my SIM card between mobile phones?
Yes, if your device didn't come with a SIM card, just move the SIM from your old device to your new one. No additional steps are required.
How do I activate an unlocked phone?
Watch this video to active your unlocked phone: