Recently, Amazon has been offering huge sales in addition to sales that are sold all month for just one day. We're also talking about the all-time lowest prices for Samsung devices in all categories. We have created this post to help Vokeme readers to find great Black Friday deals for Samsung products in 2021. To make it easy we have answered some questions about Samsung Black Friendy 2021.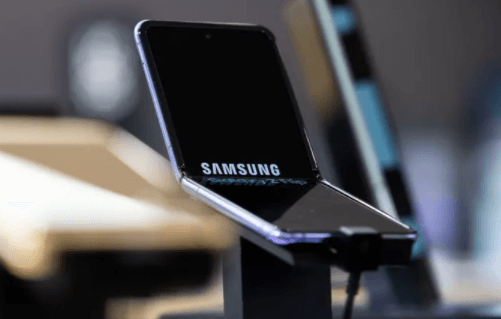 Will Samsung have black Friday deals in 2021/2022?
Yes, Samsung is one of the largest consumer electronics brands in the world. That's why Samsung's Black Friday specials are gaining popularity every year.
The company makes best-selling products in every category, from smartphones, tablets, earbuds, laptops, TVs, home appliances, smartwatches, and more.
One of the only problems with Samsung products is that high-end models are often quite expensive. This is especially true for Samsung TVs, but it makes sense. After all, Samsung TVs are one of the best.
And if you're in the market for one or get another from Samsung this season, there's good news. Samsung Black Friday deals just started on Amazon!
How much will you save from Samsung Black Friday Deals?
With Samsung Black Friday deals, you can save up to 30% to 40% on Samsung Galaxy smartphones, tablets, Galaxy buds, TVs, laptops, monitors, soundbar, Galaxy smartwatches, and more.
All of these Samsung's amazing products have dropped to today's lowest prices.
Quick list of Best Black Friday Deals on Samsung Products in 2021
Black Friday deals for Samsung phones
Samsung Galaxy Z Fold 3 5G Unlocked
Galaxy Z Fold 3 5G Unlocked phone from Samsung and get up to $900 in instant trade-in credits. Rated 4.4 out of 5 stars for its unique and useful design, vivid display, excellent camera array, and IPX8 water resistance.
In terms of specifications, it has a 6.2-inch (2,268 x 832) 120Hz Adaptive Super AMOLED cover display and a 7.6-inch (2,208 x 1,768) 120Hz Adaptive Super AMOLED internal screen.
Powering the device is Qualcomm's Snapdragon 888 processor CPU and 12GB of RAM. It comes with 256GB of storage for your storage needs.
Samsung Galaxy Z Flip 3 5G
Samsung week is $100 off the Samsung Galaxy Z Flip 3 on Black Friday. It features a 6.7-inch Dynamic AMOLED 2X (2640 x 1080) main screen at 120Hz and a 1.9-inch Super AMOLED (260 x 512) cover screen.
It has Qualcomm's Snapdragon 888 octa-core CPU combination, 8GB of RAM, and 128GB of storage.
Samsung Black Friday Tablets
Samsung Electronics Galaxy Tab S7 FE
The new Samsung Galaxy Tab A7 Lite is lightweight and portable, it features an 8.7-inch (1340 x 800) TFT touchscreen, 2.3GHz MediaTek MT8768N 8-core processor, 3GB RAM, and 32GB microSD expandable storage.
With a sturdy metal frame and powerful performance, this tablet can be shared by the whole family.
Samsung Tab A7 Lite
The Samsung Galaxy Tab S7 FE is one of the best tablets ever. The tablet in this deal features a 12.4-inch (2560 × 1600) TFT display, a 1.8GHz Snapdragon 750G 8-core CPU, 4GB of RAM, and 64GB of storage.
Black Friday deals on Galaxy Buds
SAMSUNG Galaxy Buds Plus
Samsung Galaxy Buds Plus features 2-way speakers, rich AKG sound, and an adaptive 3-microphone system for crystal-clear calls.
Now under $100, the Galaxy Buds Plus is a smart choice if you don't want to spend a lot of money on earphones.
Samsung Galaxy Buds Pro
Samsung Galaxy Pro True Wireless Earbuds in terms of design. It features active noise cancellation, IPX7 water resistance, and touch controls.
With a comfortable design and studio sound, the Galaxy Buds Pro is the best wireless earbuds in the industry.
Samsung Galaxy Buds Live
Save up to 41% on Samsung's Black Friday deal 2021. The Samsung Galaxy Buds Live is currently up to $70 off on Amazon. These truly wireless earbuds offer balanced, wide audio and ultra-long battery life in a bean-shaped ergonomic design.
Black Friday deals on Samsung TVs and Monitors
Samsung SJ55W 34-inch Ultra WQHD Monitor
Samsung SJ55W 34-inch Ultra WQHD Monitor with a 21:9 aspect ratio and (3,440 x 1,440) display, you get sharp images and immersive viewing.
Use Picture-by-Picture (PIP) and Picture-in-Picture (PIP) to view sources side-by-side or resize sources up to 25% each. Quantities are low, so act fast to optimize productivity and entertainment for less.
Black Friday deals for Samsung Soundbar
SAMSUNG 3.1ch A650 A Series Soundbar
2021's Samsung Black Friday brings a 48% off deal on amazon. For cinema-quality sound, this Samsung soundbar is exactly what you were looking for. Dolby Digital 5.1 creates surround sound simulation for captivating quality, eliminating the need to purchase a complete multi-speaker surround sound system.
A dedicated center speaker enhances dialogue so you don't miss important quotes at the movie's turning point. You can amplify the bass even more powerfully and intensely with the push of a button.
Samsung Black Friday deals 2021 on laptops
SAMSUNG Galaxy Book Pro Intel Evo
This Black Friday worthy deal is dropping up to $200 off the 15.6-inch Galaxy Book Pro to an all-time low. The thin and light laptop in this deal has a 15.6-inch AMOLED display, a 2.4GHz Intel Core i5-1135G7 4-core CPU, 8GB RAM, Intel Iris Xe Graphics, and a 512GB SSD.
Rated for 20 hours of battery life, the Galaxy Book Pro is a solid choice if you're looking for a powerful and reliable PC.
Samsung Electronics Galaxy Chromebook Go
If you're looking for a cheap laptop with more than $50 off, the Galaxy Chromebook Go is cheaper than ever. The laptop in this deal has a 14-inch (1366 x 768) display, a 1.1 GHz Intel Celeron N4500 dual-core CPU, 4 GB of RAM, and 32 GB of internal storage.
Samsung rates the battery life of the Galaxy Book Go at 12 hours of full-day use.
Samsung Galaxy Watches on Black Friday 2021
SAMSUNG Galaxy Watch 3
Save up to 21% on Samsung Galaxy Watch 3 for a limited time. This GPS smartwatch lets you receive calls, texts, and other phone notifications right on your wrist.
The Galaxy Watch 3 is military-grade rugged and waterproof and features an ECG sensor and advanced health monitoring. You can also unlock your laptop or tablet with your Galaxy Watch 3, so no password or PIN is required.
Frequently Asked Questions about Samsung Black Friday 2021
What is Samsung and its Black Friday 2021?
Samsung has existed for more than 70 years with the goal of making the world a better place. Today, Samsung is a global market leader in advanced electronic manufacturing and digital media by providing innovative and reliable products and services.
This means that Samsung offers the best electronics on the market today and is one of Apple's main competitors when it comes to smartphones.
The best technology doesn't come cheap. However, during Black Friday and holidays, shoppers can get these high-quality, tech-related products at a lower price. This retailer offers great sales, helping you find the best deals and get the most out of your Samsung Black Friday deals.
Does Samsung usually have Black Friday deals?
You will be happy to know that the answer to this question is yes. Samsung offers amazing Black Friday deals on everything from smartphones and smartwatches to TVs and tablets.
For example, we traditionally celebrate the biggest shopping day of the year, seeing the best deals of the year for the latest Samsung Galaxy smartphone models. You can also save nearly $2,000 on the latest Samsung TV models.
Other attractive deals include huge discounts on popular consumer electronics, as well as the Galaxy Watch and Galaxy Buds.
We're talking about discounts of up to 40% on innovative products like Samsung washing machines and AirDresser. This advanced cleaning option breathes new life into clothing by refreshing and sterilizing everything from leather to lace.
When does the Samsung Black Friday sale start?
We recommend starting your Samsung Black Friday deals a little earlier. Samsung is famous for offering holiday deals even before Thanksgiving. They usually come out at least a week before Black Friday.
Black Friday-style deals tend to sell out quickly and are only available in limited quantities, so shop early. It is also wise to be a decisive shopper. A good deal like this is because if you don't act quickly there's a good chance someone else will steal it.
Should I buy the Samsung Black Friday Deals online or in the store?
Frankly, the answer to this question depends in part on whether or not you have a Samsung store near you. If not, you can still save money because the Internet is available almost everywhere especially on Amazon.
An important factor to consider is your shopping preferences. While many people shop almost exclusively online, others swear by the experience of browsing and buying in brick-and-mortar stores. Samsung Black Friday deals are usually offered in both places, so the choice is entirely up to you.